100% lambswool Green, Pink & Blue 134
100% lambswool Green, Pink & Blue 134
Up your style game with this must-have 100% lambswool scarf!
With its fun and trendy colors, this 100% lambswool scarf is the perfect way to add a pop of personality to any outfit. While the color scheme may seem bold initially, it is versatile and can be worn with various looks. The green, pink, and blue colors make it easy to pair with other wardrobe staples.
But it's not just a pretty face - It's also super soft and cozy, making it ideal for chilly days. Whether you're braving the elements or want to add a little extra warmth, this scarf is perfect for any occasion.
The 100% lambswool scarf will not leave you feeling itchy or uncomfortable like some woolen garments can. It will also not get caught in your hair and pull out strands like some acrylic materials. All thanks to the natural fibers of the high-quality lamb wool.
The scarf is an Irish product from County Tipperary made by a third-generation family business. The company takes great pride in its craft and only uses the finest materials to create its products. You can rest assured that your piece will last for seasons to come.
Additionally, the scarf is 30 x 180cm (12 x 71'') in size, making it the perfect length for wrapping around your neck or draping over your shoulders. Other sizes also range from XS to XXL to accommodate everyone's needs. Other features include:
100% lambswool material absorbs moisture and keeps you dry throughout strenuous activity
Breathable fabric that helps regulate body temperature
Antimicrobial qualities that keep smells at bay
Wrinkle-resistant elastic fabric
Size Chart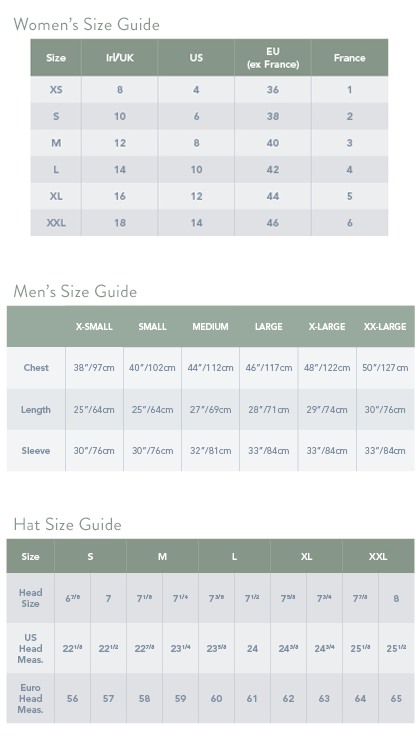 Wash Care
While our sweaters are a great choice, because they are warm and durable, proper care should be always taken to protect your garment. We recommend all of our sweaters and wool garments are gently hand washed with a mild wool detergent, reshaped by hand and dried flat. If soaked for too long, the wool may shrink and become hard.
Alternatively, most of our sweaters can also be dry cleaned but always check the care label first. Under no circumstances should you machine wash or tumble dry your sweater or any other wool product. Remember, when you give your sweater great care, it will last you for a long time.