Aran Cable Knit Hat Pom Pom Silver
Aran Cable Knit Hat Pom Pom Silver
You don't have to worry about keeping toasty and trendy on chilly days with this Aran Cable Knit Hat with Pom Pom. Made from soft, insulating materials, this hat will keep you warm even on the coldest days.
The hat is both stylish and practical. Whether taking a stroll in the park, running errands, or simply staying in, the hat is an excellent choice for keeping warm all winter. The pull-on design is finished with an extravagant fuzzy pom pom for style.
The best part about the hat is how soft it is, both on the outside and inside. It is perfect for sensitive skin as it protects them from irritation. The hat is also built to protect from chilly weather as it comes from 100% merino wool yarn, which retains heat well from cold weather. The inside also has a soft polyester fleece lining for added insulation.
The hat is produced in Ireland and features a classic Aran cable knit design native to these parts. The Aran pattern is beautiful and chunky, adding to the hat's style and functionality.
The hat is available in silver, which adds a touch of glamour. This color goes well with other shades, so you can pair the hat with any casual or formal outfit. Even if it's not your style, this piece will make an excellent gift for someone special.
It comes in one-size-fits-all, but the design allows it to stretch from 55 to 65cm to fit most people comfortably. Other features include:
Odor-resistance wool textile that keeps your garment smelling fresh always
100% soft merino wool with UV resistance to protect against sunburns
Soft fabric that keeps you warm and comfortable for longer
Bulk knit material that insulates heat perfectly
Size Chart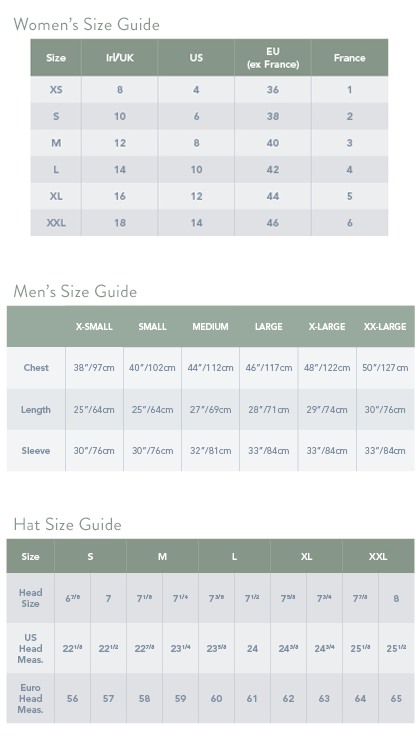 Wash Care
While our sweaters are a great choice, because they are warm and durable, proper care should be always taken to protect your garment. We recommend all of our sweaters and wool garments are gently hand washed with a mild wool detergent, reshaped by hand and dried flat. If soaked for too long, the wool may shrink and become hard.
Alternatively, most of our sweaters can also be dry cleaned but always check the care label first. Under no circumstances should you machine wash or tumble dry your sweater or any other wool product. Remember, when you give your sweater great care, it will last you for a long time.