Extra Fine V Neck Sweater Green
Extra Fine V Neck Sweater Green
The warmer months are here, and the best time to go easy as we step out in style. This fine men's V-neck sweater is perfect for this season. This classic jersey is super light as it is incredibly soft with a regular fit. The sweater is green, the colour of Ireland, and it is also designed for easy care and is an everyday staple.
Made in Ireland from cotton and cashmere, this sweater has excellent thermal abilities and is breathable. The sweater can stretch to fit and then bounce back to its original shape. It comes in various sizes and makes for the perfect gift for that man in your life.
This sweater is made by the 3rd generation of an Irish family and is perfect for layering. It easily fits in with your bright t-shirts for contrast or shirts for work and formal occasions.
Cleaning this sweater is easy without shrinking or ruining its original shape like you would with wool. You can machine or hand clean it for the next wear. Other features include:
Made of 95% cotton and 5% cashmere for that premium feel
It has multiple cleaning methods and is easy to maintain
Cotton and cashmere blend offers durability
Available in multiple sizes for best fit
Size Chart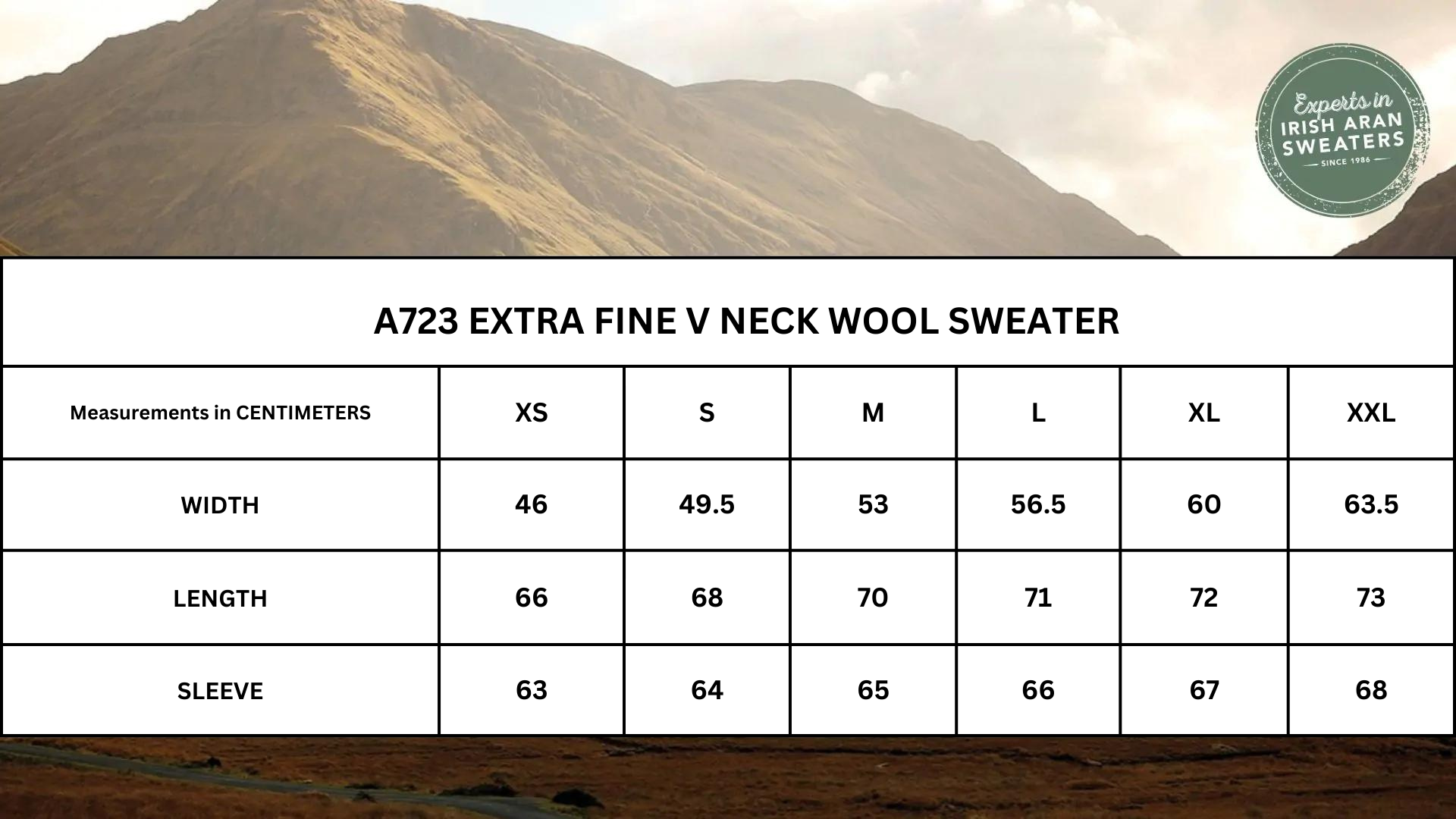 Wash Care
While our sweaters are a great choice, because they are warm and durable, proper care should be always taken to protect your garment. We recommend all of our sweaters and wool garments are gently hand washed with a mild wool detergent, reshaped by hand and dried flat. If soaked for too long, the wool may shrink and become hard.
Alternatively, most of our sweaters can also be dry cleaned but always check the care label first. Under no circumstances should you machine wash or tumble dry your sweater or any other wool product. Remember, when you give your sweater great care, it will last you for a long time.