Handmade in Ireland - Supersoft Hat with snood set - Blue Mix
Handmade in Ireland - Supersoft Hat with snood set - Blue Mix
Get cozy and stylish with this handmade Supersoft Hat and Snood set that features a blue mix hue to deliver a unique, vibrant, and versatile look during cold winter. The set features the finest quality merino wool that's incredibly soft, comfortable, and cozy to wear without compromising the fashion statement.
Handmade in Ireland, expect an excellently-knitted hat and snood that you can wear over a dress or a pair of jeans and a t-shirt to give you a complete look. You can also layer it with other pieces, like a jacket or cardigan, to create a range of different looks.
The cable-knit pattern of this set is one of the oldest and most iconic from Ireland. It involves interlocking cables and diamond patterns to deliver a beautiful and complex texture. You'll appreciate the blend of the blue mix hue and the complex knit structure that gets you a timeless piece of art. Other exciting features of this set of a hat with snood include:
The blue mix color is undeniably beautiful and pairs with most outfits
The unique knit pattern makes the set an excellent gift for a loved one
Merino wool fabric provides maximum warmth and comfort during winter
Excellent construction makes the set perfect for cold seasons without comprising style
Size Chart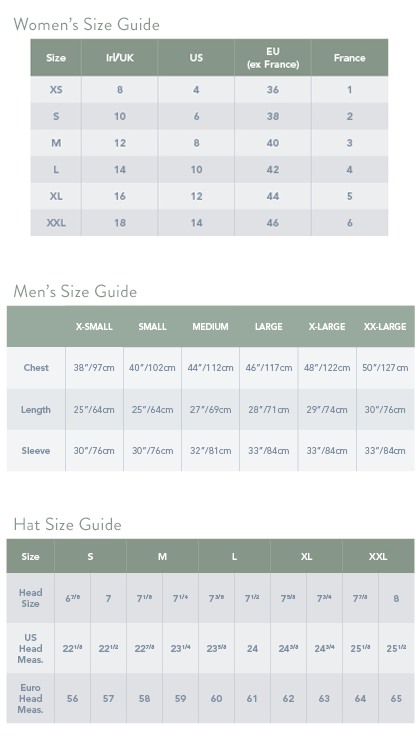 Wash Care
While our sweaters are a great choice, because they are warm and durable, proper care should be always taken to protect your garment. We recommend all of our sweaters and wool garments are gently hand washed with a mild wool detergent, reshaped by hand and dried flat. If soaked for too long, the wool may shrink and become hard.
Alternatively, most of our sweaters can also be dry cleaned but always check the care label first. Under no circumstances should you machine wash or tumble dry your sweater or any other wool product. Remember, when you give your sweater great care, it will last you for a long time.