IrelandsEye Knitwear Thistle Cable Knit Sleeves Cardigan AquaMarine
IrelandsEye Knitwear Thistle Cable Knit Sleeves Cardigan AquaMarine
Step out in this bold thistle aquamarine jumper that spots a gentle moss and cable pattern and statement cable lantern sleeves, and you'll be sure to turn heads. This trans—seasonal piece is designed for that casual and relaxed fit while keeping you warm. This cardigan has buttons on the front, making it easy to wrap yourself without fiddling with your hair.
Inspired by the Irish landscape and the colours of nature, IrelandsEye Knitwear, a family run company, has been making exquisite knitwear for the past 30 years. They combine traditional Irish knitwear heritage with their unique twist to churn out this jumper. The sizes range from extra small to extra large. We, however, recommend sizing down for a more fitting look.
This piece is crafted using our signature yarn, Donegal Luxe Melange, a blend of 67% wool, 23% cotton, 5% cashmere, and 5% silk, making the perfect marriage of rugged strength and luxurious comfort. While most cardigans stretch and shrink after a few washes, the wool in this blend brings structure and strength for durability. Other salient features of this gem include:
The 100% natural yarn guarantees superior comfort
The aquamarine is easy to pair with a variety of outfits
As a size guide, if you're 5'10 or 178cm, your size is small
The moisture—wicking properties of wool ensure you stay dry all day
Size Chart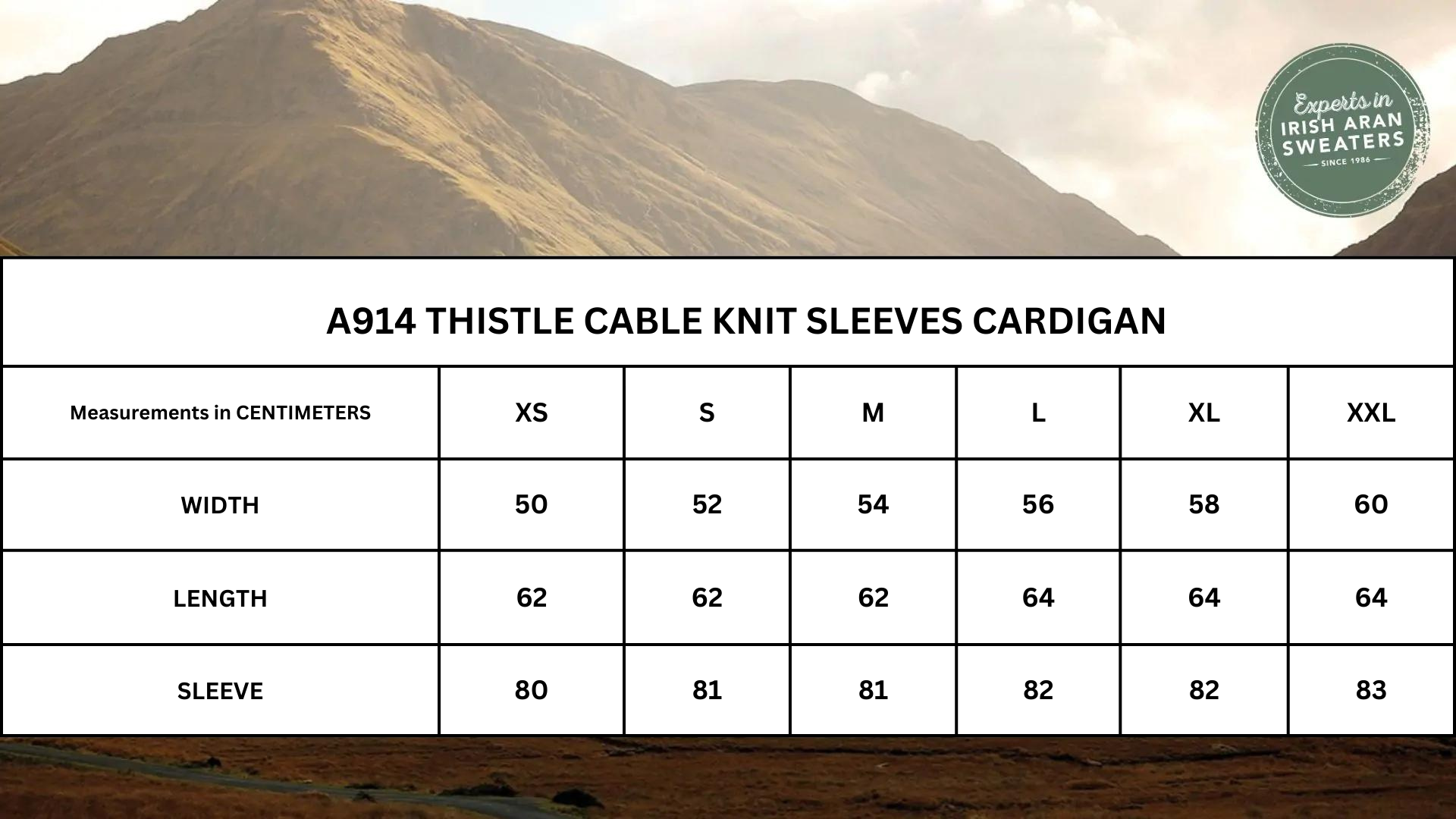 Wash Care
While our sweaters are a great choice, because they are warm and durable, proper care should be always taken to protect your garment. We recommend all of our sweaters and wool garments are gently hand washed with a mild wool detergent, reshaped by hand and dried flat. If soaked for too long, the wool may shrink and become hard.
Alternatively, most of our sweaters can also be dry cleaned but always check the care label first. Under no circumstances should you machine wash or tumble dry your sweater or any other wool product. Remember, when you give your sweater great care, it will last you for a long time.