Irish Aran One Button Cardigan
Irish Aran One Button Cardigan
This Irish Aran one button cardigan is your best pick if you are looking for a cardigan that will last you a lifetime. The cardigan overlaps gracefully to attach inside and out. It also has a double knit overlapping collar that ensures your neck is covered and keeps the drab winter cold away. This unique design has made the cardigan one of our best sellers for years. The Irish Aran stitching throughout makes this piece elegant and timeless.
Made from 100% wool, this cardigan will keep you warm in the winter and cool in the summer, making it a transeasonal garment. This cardigan is perfect for you if you have sensitive skin since wool is hypoallergenic.
You'll remain odour free on active days outdoors since wool has antibacterial properties that absorb sweat, leaving you with minimal perspiration. This jumper is made in West Port, County Mayo, and comes in extra small to extra large sizes for everyone.
Taking care of this garment is easy; hand wash it, lay it flat to dry, and store it folded. Merino wool is organic, making it biodegradable. The sky blue colour makes it easy to wrap this cardigan over most outfits. Other notable features of this jumper include:
The 100% wool guarantees comfort
Environmentally friendly; good for the planet
The Aran stitching adds a touch of sophistication
Its unique design makes for the perfect gift for her
Size Chart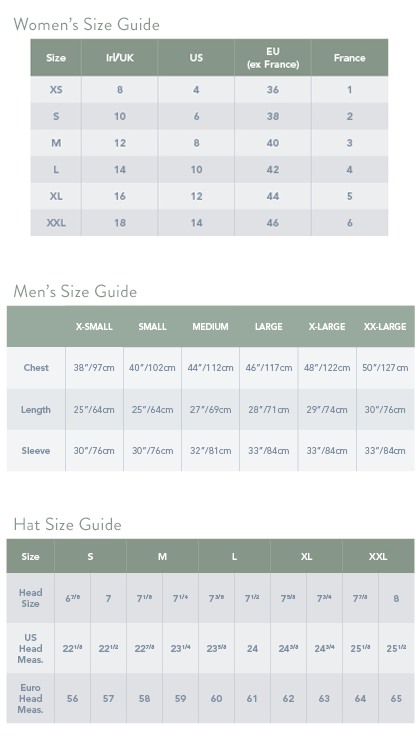 Wash Care
While our sweaters are a great choice, because they are warm and durable, proper care should be always taken to protect your garment. We recommend all of our sweaters and wool garments are gently hand washed with a mild wool detergent, reshaped by hand and dried flat. If soaked for too long, the wool may shrink and become hard.
Alternatively, most of our sweaters can also be dry cleaned but always check the care label first. Under no circumstances should you machine wash or tumble dry your sweater or any other wool product. Remember, when you give your sweater great care, it will last you for a long time.