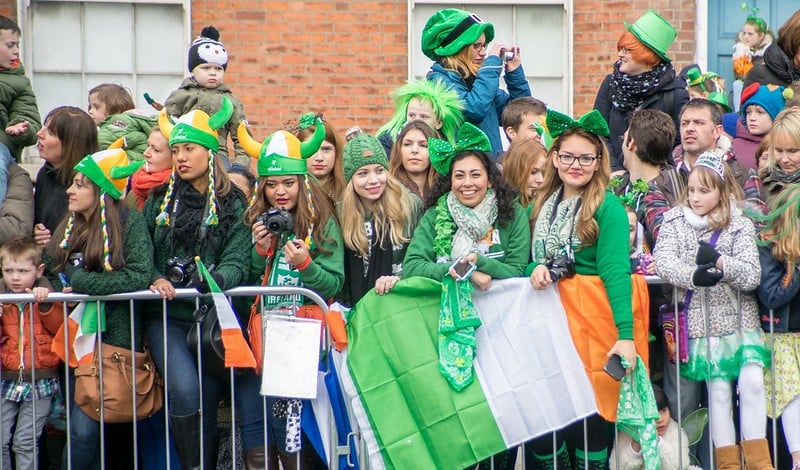 St Patrick's Day
...also known as the best holiday in Ireland! St Patrick's Day - affectionately shortened to "Paddy's" - brings the entire world together to celebrate Ireland's patron saint. It takes just one look at the Chicago River dyed green, the Sydney Opera House shamrock lights display, or Dublin's famous parade to see how the national holiday has become a cornerstone of Irish identity both here and abroad. That said, there's really nothing quite like spending St Patrick's Day in Ireland. If you're lucky enough to be here, consider this guide from an insider for navigating the nation-wide celebration. At the end of the day, you'll be thankful for some great photos and lasting memories.
THE *ESSENTIAL* FULL IRISH BREAKFAST
Honestly if you don't start your day with a full Irish, are you even celebrating? This traditional bombshell of a breakfast consists of bacon, sausages, fried eggs, grilled tomatoes, mushrooms, baked beans, fried potatoes, black and white pudding, soda bread, and strong tea. Plenty of restaurants will serve a full Irish on Paddy's Day, but it's a good idea to make a reservation if you're a party of 4 or more.
We know that food is central to cultural heritage, so really you're honouring Irish culture on a deeper level if (when) you grab another helping of fried potatoes. Not only are you enjoying a traditional Irish meal, you're also preparing yourself for a big day of events. So strap yourself in for one of the most gratifying carbo-loads of your life. And, if you're really keen on getting the party started, this may be the one day a year that no one will judge you for a pint of Guinness with brekkie.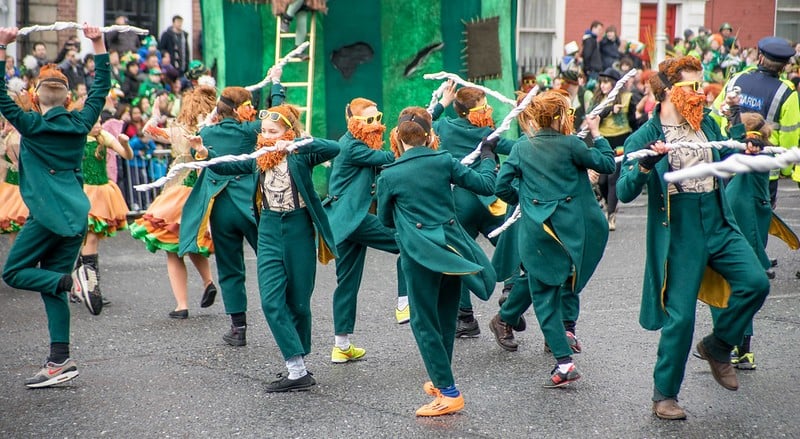 DUBLIN'S ST PATRICK'S DAY PARADE
We love a good parade, and this is absolutely a good parade. Dublin goes all-out with floats, balloons, dancers, marching bands, acrobats, musicians, and more. It's a whimsical, exciting experience for both children and adults. Try to arrive around an hour early to find a premium spot to stand. Finally, to fit in, you're going to want to wear green - and a lot of it.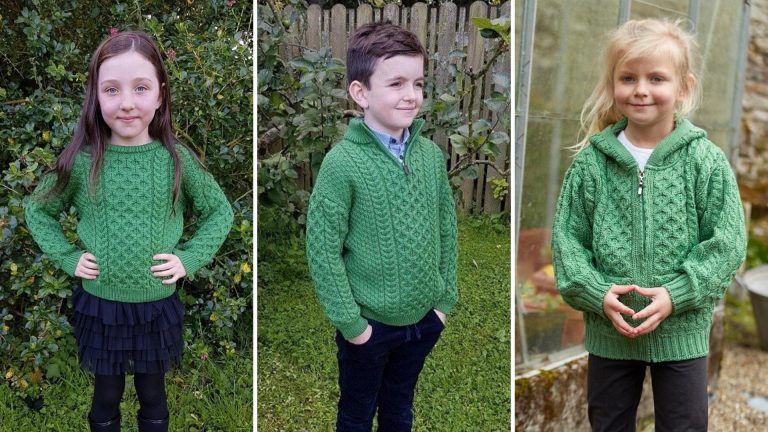 Your little ones will love the bright green and stay warm while they watch the parade Donning bright green has become basically synonymous with St Patrick's Day celebrations all over the world. In fact, it's proven that the more you commit to the green, the more fun you'll have! We'd recommend finding weather-appropriate green apparel, as springtime in Ireland can still be relatively chilly.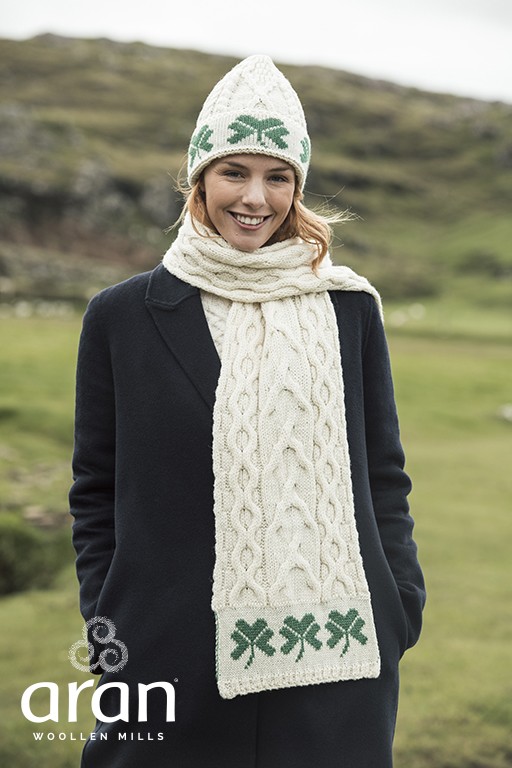 Try a coordinated set for a look that's festive and wearable with anything. The parade lasts just under 2 hours, which leaves you with plenty of time to check out other events in the St Patrick's Festival, or start a pub crawl with your friends.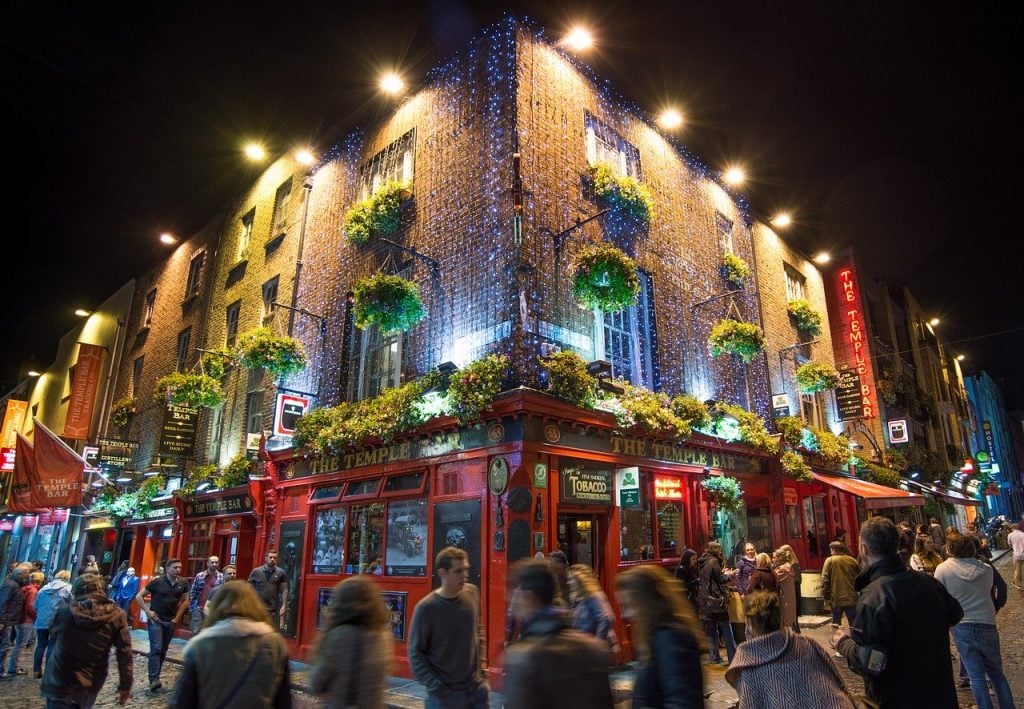 PADDY'S DAY PUBS
Did you know that the worldwide consumption of Guinness more than doubles on St Patrick's Day? It's safe to say there won't be an empty pub on the island of Ireland come March 17th. If you're looking for a seat or a table, you'll probably find a bit of a wait in the city centre. That said, it's common for pubs to overflow into the streets, and this is part of the fun, energetic atmosphere that St Patrick's Day is known for. If you need a drink recommendation, both Guinness stout and Bulmers cider are national treasures and will be enjoyed by visitors and locals alike during the holiday.
TRANSPORTATION ON AND AROUND ST PATRICK'S DAY
There are two main types of public transportation in Dublin and two for getting across the island. In Dublin, you can opt for either Dublin Bus or the Luas. Bus fares increase by the number of stops you take, and can run from 1 to 3 each way. If you don't have a Leap Card, you'll need to pay with coins (exact fare is best as change isn't offered). Bus routes are advantageous because they go further out from the city and run until around 11:00 pm, after which a limited night bus service begins. The Luas is relatively new an a bit faster than the bus. There are two lines - red and green - that connect the city centre. You can buy paper tickets from machines at Luas stops, but they usually cost more than a bus fare. The Luas runs until 12:30 am except on Sundays and public holidays when it stops at 11:30pm.
To travel to other cities, you can take a coach bus or train. CityLink is a popular choice for bus as it runs from Dublin to Cork and to Galway around every half hour. The train may provide a more comfortable and speedy ride, but requires more planning as it runs less frequently than the many bus options.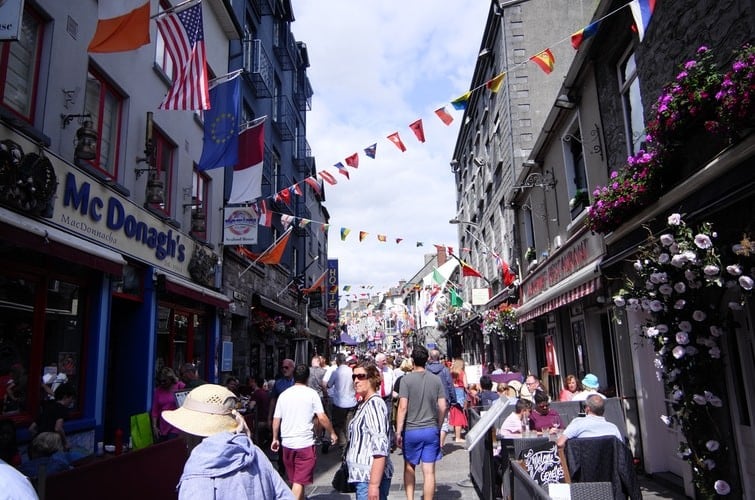 VENTURE TO IRELAND'S OTHER CITIES TO CELEBRATE
If you have time, do this! Loads of people flock to Dublin for St Patrick's Day celebrations, but cities like Cork and Galway are becoming more and more popular destinations for the creative festivals they hold. As Ireland's second largest city, Cork's St Patrick's Day parade is extremely popular. It features performances by thousands of dancers and musicians, and is known for being particularly kid-friendly. Similarly, Galway brings its alternative artistic flair to its St Patrick's Day celebrations. The city puts on a community-oriented parade and has previously screened famous Irish movies to bring people together. It also boasts a lively pub scene for after-hours.
COME FOR THE CRAIC, STAY FOR THE CULTURE
St Patrick's Day is tons of fun, but it's also a meaningful holiday for bringing people together and keeping the Irish diaspora connected to Ireland and what it means to be Irish. While there's plenty of craic (Irish for "fun") to be had, St Patrick's Day also reminds us of the importance of keeping our heritage and culture alive. Check out the National Museum collection or this article for more on the history of the holiday and how Irish people brought St Patrick's Day celebrations around the world.