Here at The Sweater Shop, we pride ourselves in stocking the best quality Aran knitwear made here in Ireland by local Irish suppliers.
As part of our 'Meet the Makers' series, each month, we shine a light on one of our incredibly talented suppliers and give some further information into where and how these beautiful sweaters are made.
We have proudly been stocking some these amazing Irish knitwear brands for over 35 years and share their love for sustainability, Irish heritage and premium quality Irish Aran Knitwear.
First up is a fellow Irish family-run business, IrelandsEye Knitwear.
Introducing IrelandsEye Knitwear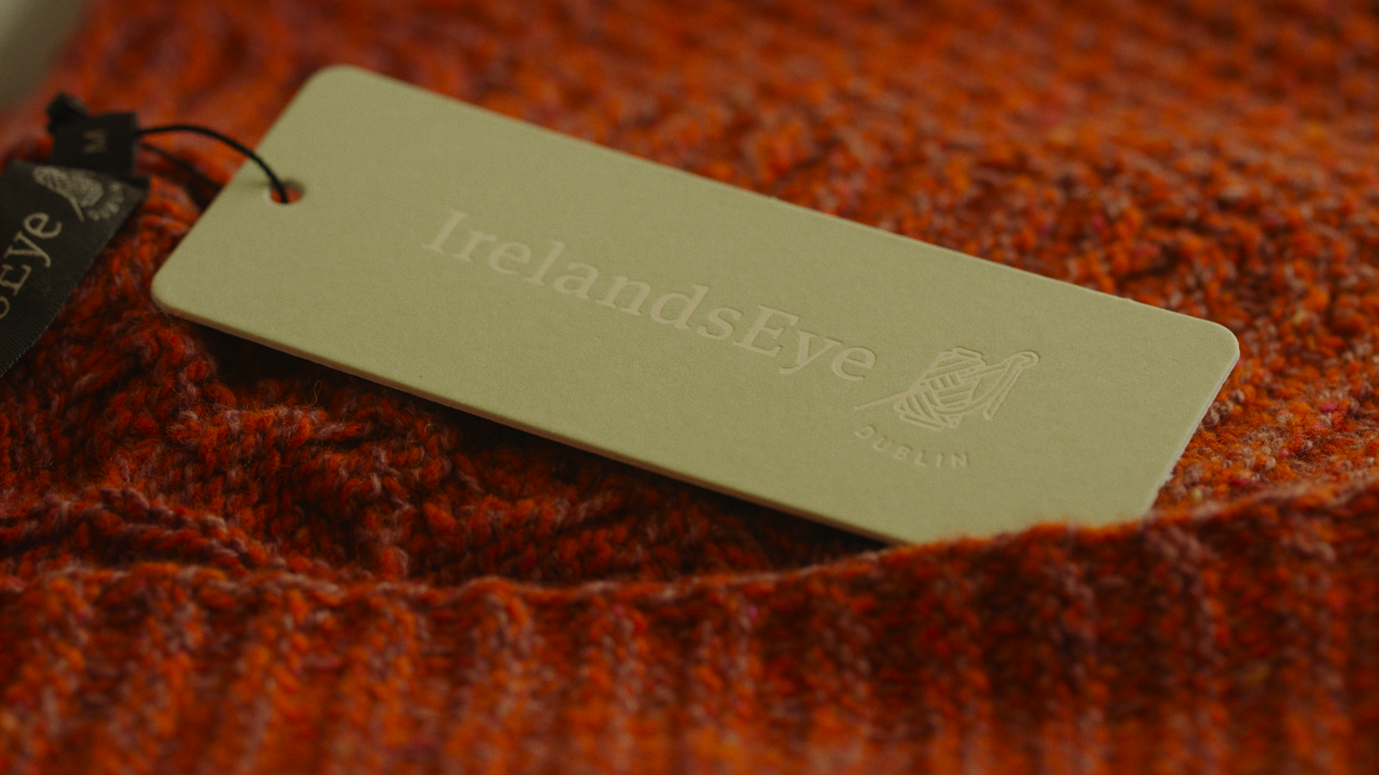 IrelandsEye Knitwear started with one man in his garage in Dublin knitting sweaters to keep his family warm in the Winter. His name was Jim O'Sullivan and his dream was to create a business that his family could work in for generation to come.
When a knitwear machine became available, he started teaching them how to use it and IrelandsEye Knitwear was born.
IrelandsEye started with six family members. They now employ over 50 people working in their 30,000Sq. Ft Factory in Dublin, producing true pieces Irish knitwear heritage in the process.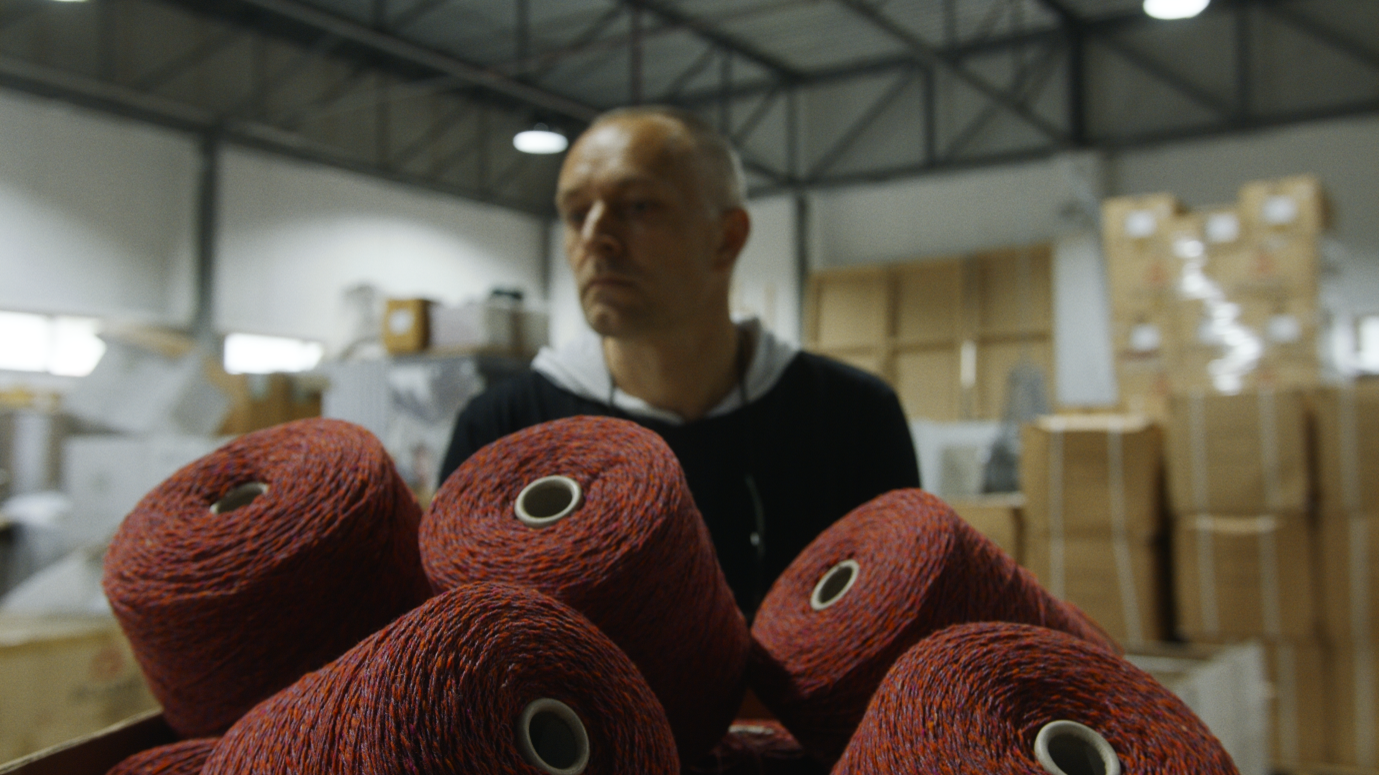 Popular IrelandsEye Knitwear Items
We knew that our customers wanted beautiful knitwear made from natural yarns that is made in Ireland so we were confident they were going to love IrelandsEye as much as we do.
Some of our favorite sweaters from IrelandsEye include the traditional Unisex Aran Sweater, available in many colors, made of 100% Merino wool right here in Dublin.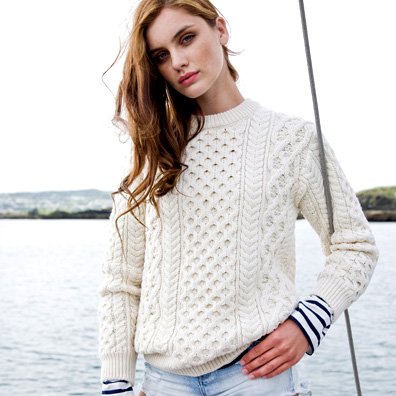 The brand also produces a stunning range of luxurious wool and cashmere sweaters that our customers adore as they are so soft to wear yet still fashionable and sustainable - often lasting many years if maintained correctly.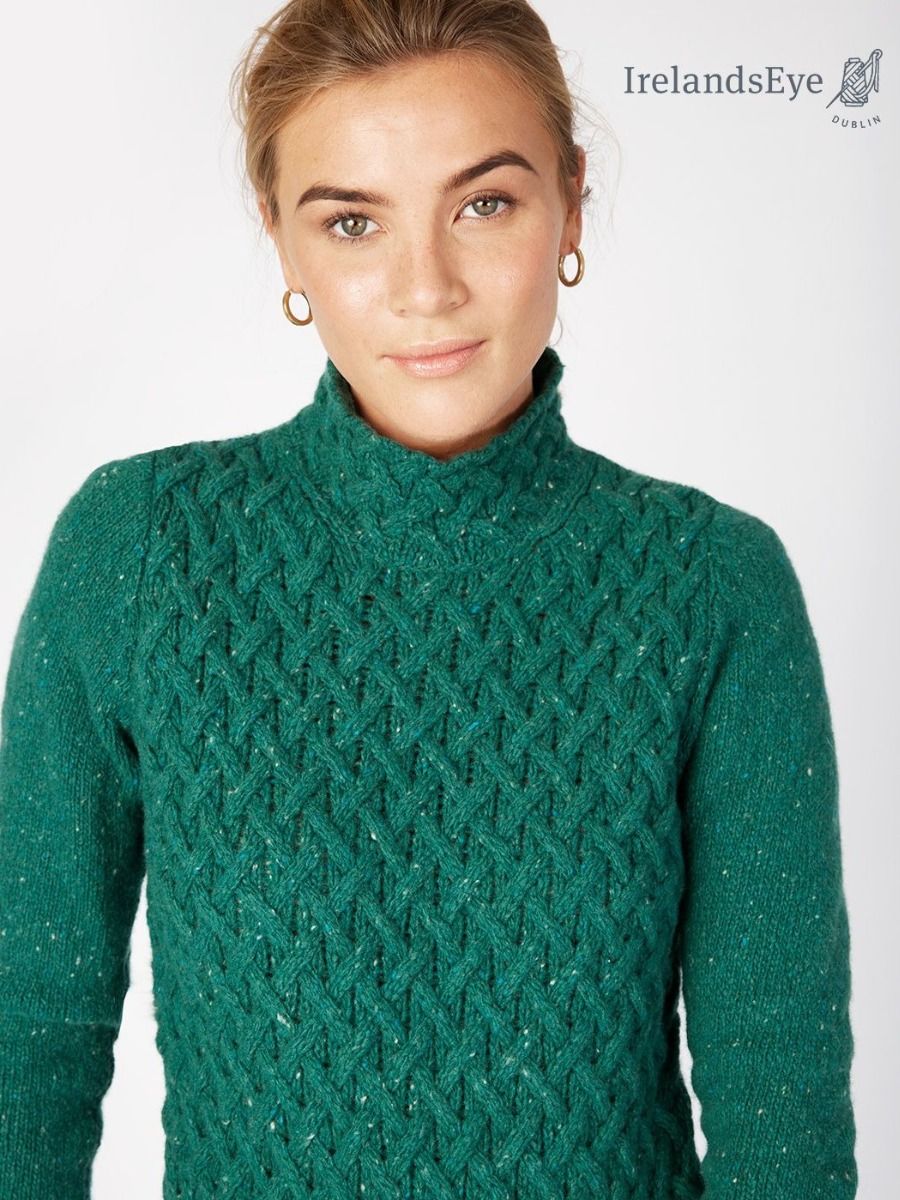 Our Mens Wool and Cashmere Collection from IrelandsEye has been hugely popular as of late as their designs are youthful, stylish and most of all extremely comfortable to wear (some say it's like a warm hug in a sweater!)
Check some of our favorite IrelandsEye Wool and Cashmere Crew Neck sweaters below.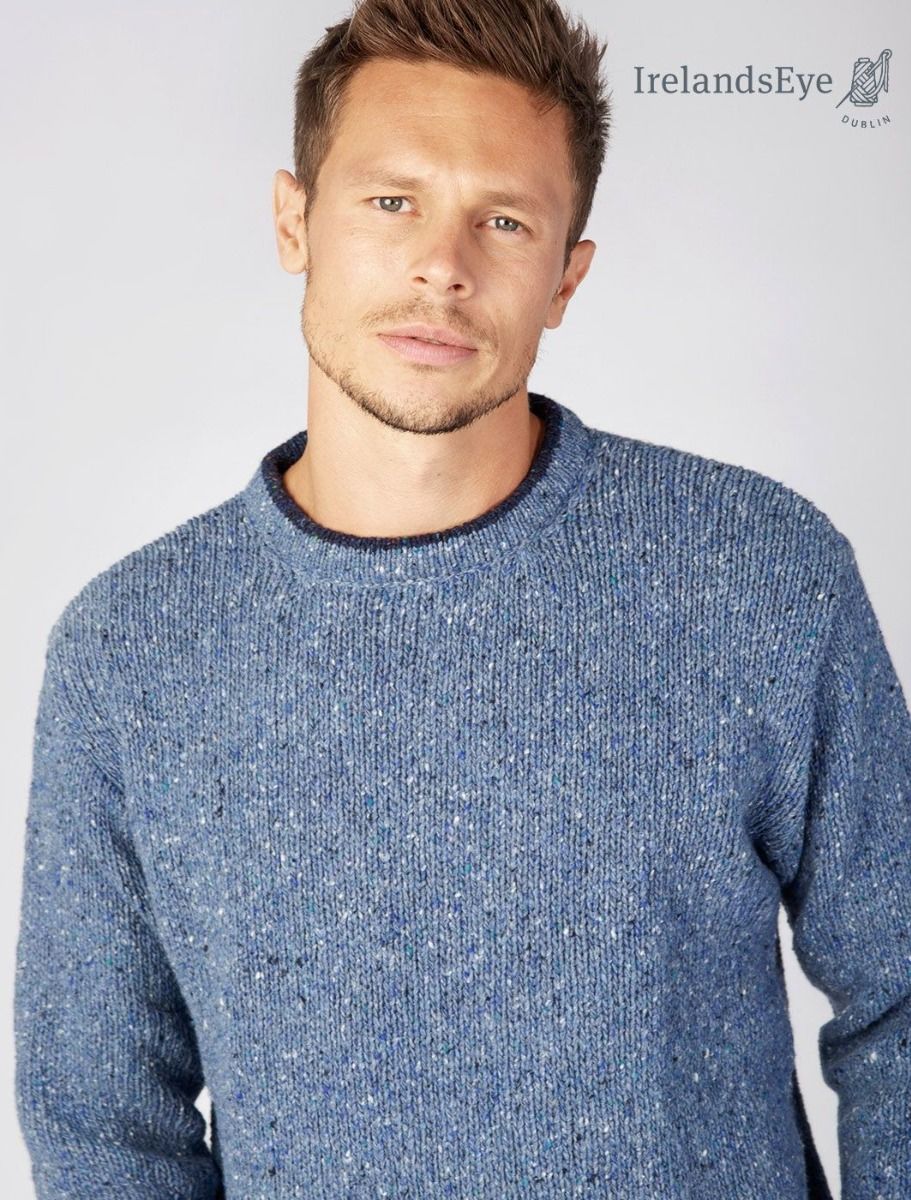 IrelandsEye Knitwear Offers
Each year, Irelands Eye brings out a Summer Collection that blows us away. Vibrant, fun and stylish knitwear pieces that are perfect for our ever-changing Irish weather!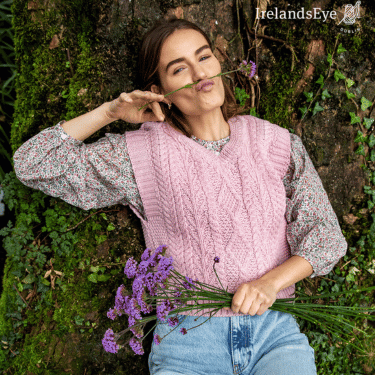 Experience IrelandsEye Knitwear Today
For customers who adore the exceptional quality and timeless elegance of IrelandsEye Knitwear products, a visit to the Sweater Shop in Dublin or an online perusal is an absolute must.
The Sweater Shop offers a treasure trove of exquisite wool products from this fabulous family-run business that perfectly showcase the artistry and craftsmanship synonymous with Irish knitwear.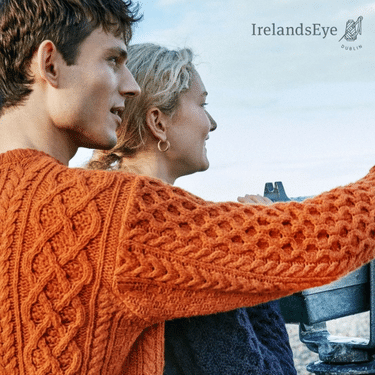 Whether browsing the cozy confines of the physical store or exploring the virtual aisles from the comfort of home or mobile, customers can expect a seamless shopping experience, unparalleled customer service, and a vast selection of beautifully crafted sweaters, cardigans, and accessories.
By visiting the Sweater Shop or purchasing online, lovers of IrelandsEye Knitwear can immerse themselves in the rich heritage of Irish fashion while adding a touch of timeless elegance to their wardrobes. Check out this video on how the beautiful knitwear is made here in Dublin.
Don't miss out on the opportunity to indulge in the finest Irish wool garments from IrelandsEye the next time you're in search of an ethical piece of true Irish fashion folklore!