Get creative with your children's knitwear and stay ahead of the trend in 2023 with these unique ideas. From wraps to sweaters to leggings, find out how to design the perfect outfit for your kids!
Investing in high-quality children's knitwear is a great way to keep your kids warm while expressing individual style. Whether you intend to sell or be the end user, with these unique ideas, you can get ahead of the trend in 2023.
In this article, we'll be exploring some of the top ideas and trends for children's knitwear this year, from cozy sweaters to playful hats and everything in between.
If you do intend to sell your own, homemade kids' fashion items, feel free to experiment with different materials, stitches and patterns to create fashionable and fun looks for kids at such an affordable price.
Whether you're an experienced knitter or just starting out, we hope this article will inspire you to create some fun and fashionable knits for your little ones. So, let's get started!
Invest in Creative Color Combos for Your Little Ones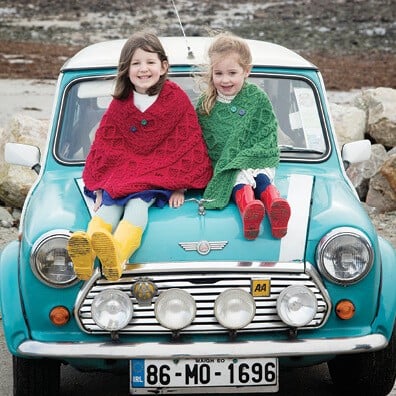 As parents, we all want our kids to look cute and stylish, but it can be hard to keep up with the latest fashion trends, especially when it comes to knitwear.
Keep your kids looking stylish with these creative color combos that'll give even the biggest fashion brands a run for their money - at a fraction of the cost.
Try combining bright colors and different textures for eye-catching looks to create collections that stand out from the crowd.
Let your imagination run wild and design the perfect look for your little ones, from solids to stripes to patterns!
Pick Bold Patterns for Standout Style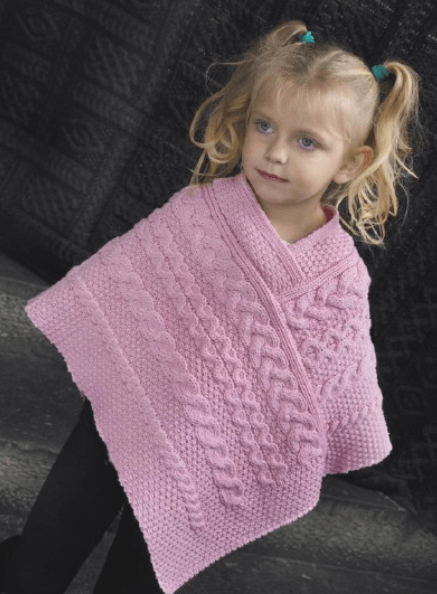 Get your kids ahead of the trend and create dynamic looks with bold patterns.
You can use unique combinations of different colors, earthy tones and textures to add depth and interest for an eye-catching look that will turn heads. From polka dots to animal prints, explore all the possibilities to help your kid create a statement look.
Use Complimentary Accessories to Complete an Outfit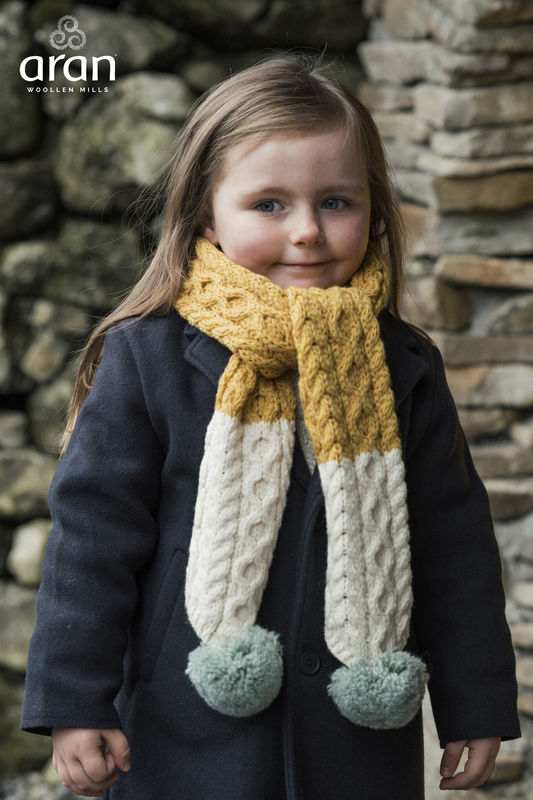 Cute woolen accessories can go a long way in creating the perfect kids outfit.
Use playful textures and colors for an eye-catching twist, or keep it subtle for an elegant look.
With these ideas, you can take any knitwear piece and create a complete custom look for them!
Even if you are not a big fan of your kids using jewelry, you can have fun with hats, headbands, belts, and other accessories to give your kid's outfit the extra spark to make it stand out from the crowd.
Sweaters Featuring Graphic Elements and Unique Cuts are En Vogue

You can adapt kids sweater design elements to encompass a wide variety of styles.
Experiment with unique cuts and graphic elements, such as stripes, polka dots, and other eye-catching patterns. This way, you can create something that fits their personality and your style.
Think shoulder pad detailing on sweaters or play around layering different textures together for that extra bit of interest.
Any child can have a unique look with suitable fabrics, colors, and patterns that'll stand the test of time and won't break the bank.
Use Textured Knitwear Layering Pieces, Perfect for All-Season Wear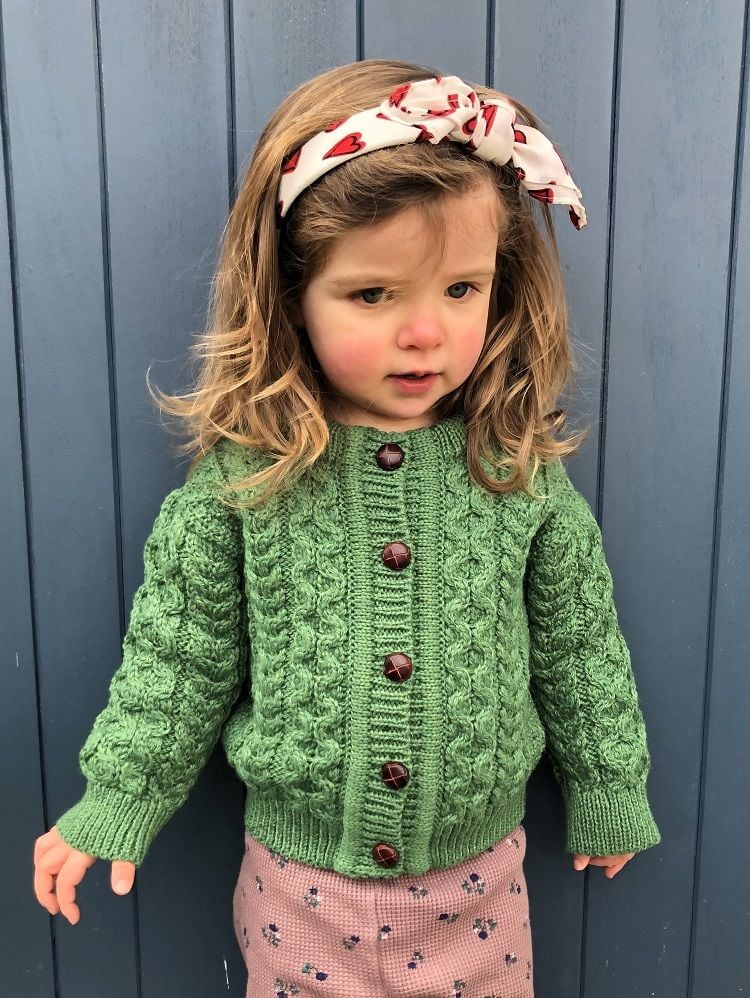 Textured knitwear pieces, such as chunky knits, work perfectly in layering outfits, making them the ideal choice for all-season wear.
From lightweight wraps and jumpers designed to keep your little ones warm and cozy during colder months to more versatile sleeveless tank tops perfect for spring days spent outdoors - textured knits add a bit of personality and comfort to any outfit!
Consider combining different textures, like a fluffy angora mix or cotton-and-sparkle combo, depending on your child's style.
Should You Buy or Make Your Children's Knitwear?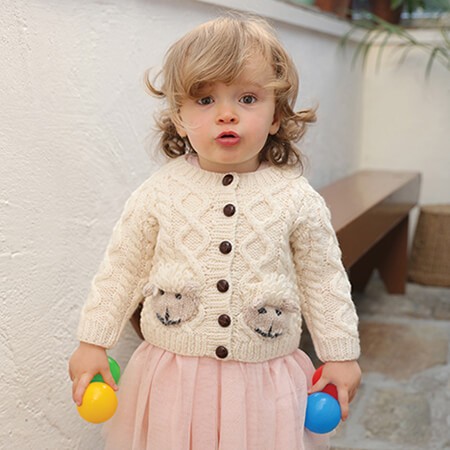 You can buy your children's knitwear in various shades and sizes. Besides casual knitwear, baby sweater crochet or a gorgeous cardigan might be an excellent alternative for children. The design created on them and embellished with brooches may make them appear more beautiful than before.
There are several stores you can get these items from in Ireland and we offer fast international shipping worldwide if you're unable to drop in. Just make your selection following the list above, and if the price is right, get as many as possible.
On the other hand, if you do not want to buy children's knitwear, but are thinking of starting a business where you make and sell them, here's a tip for you - after getting your yarn in different colors and tools, check out the different stores selling children's knitwear to get an idea of how to set your price range.
You do not want your price to be too high or, at the same time, too low. So calculate the yarn price and other tools, then add your profit margin to get to your price.
You'll do well to follow dedicated knitwear communities (like ours!) that send a newsletter or email to you now and then with inspiring ideas and offers from your favorite brands.
This way, you can stay connected to more fashionable children's knitwear styles and ensure your kids are kept warm in style all year-round!

Warm Dressing and Blessings for the Cold Months Ahead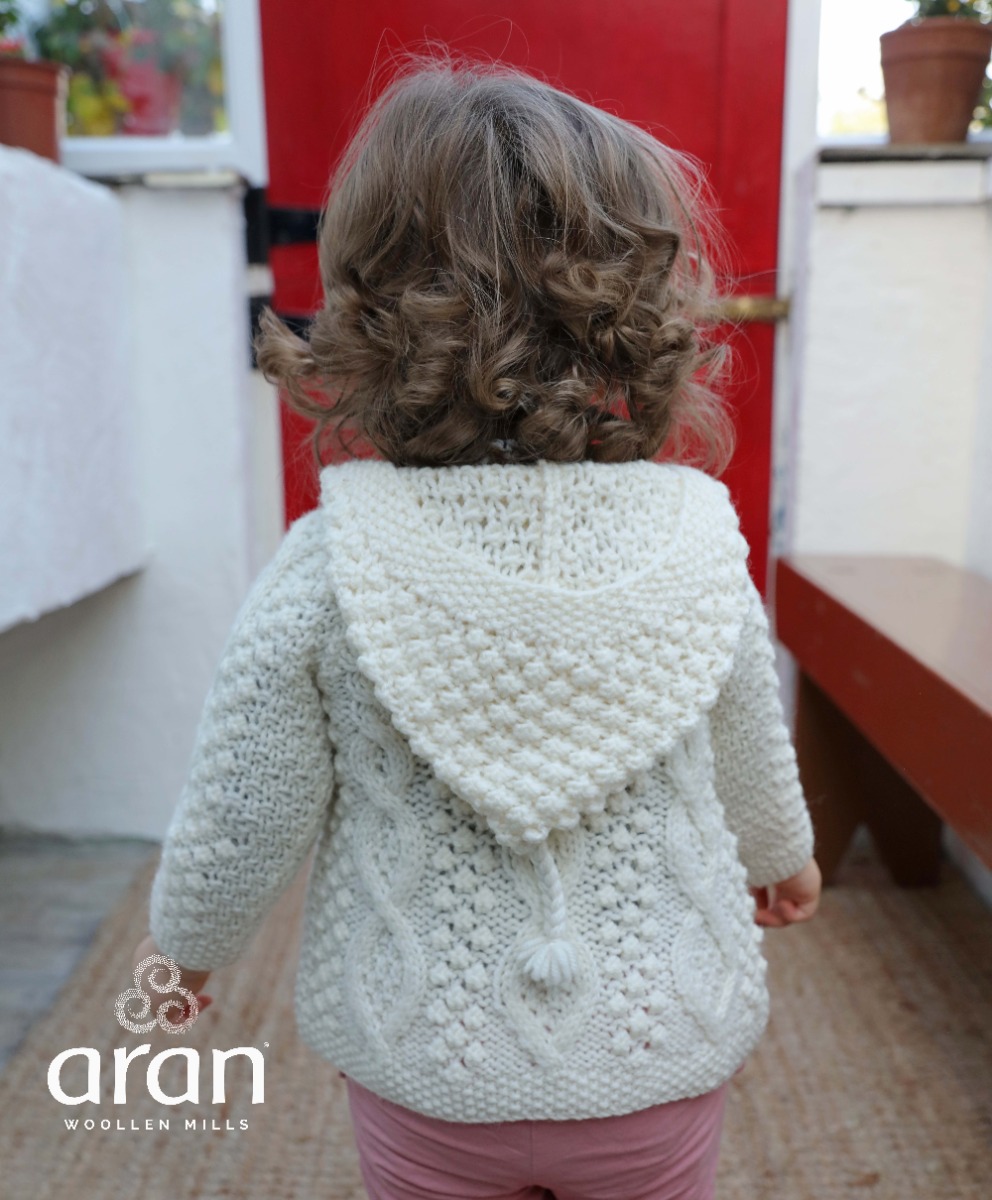 We hope you've enjoyed reading about the latest trends and ideas in children's knitwear for 2023!
From bold and bright colors to cozy textures and playful patterns, there are so many exciting ways to create stylish and comfortable knits for your little ones.
Whether you're looking to try out new techniques, experiment with different yarns, or simply add some fun and personality to your kids' wardrobes, we hope this article has given you plenty of inspiration.
So why not grab your knitting needles and get started on your next project today? We can't wait to see what you come up with!