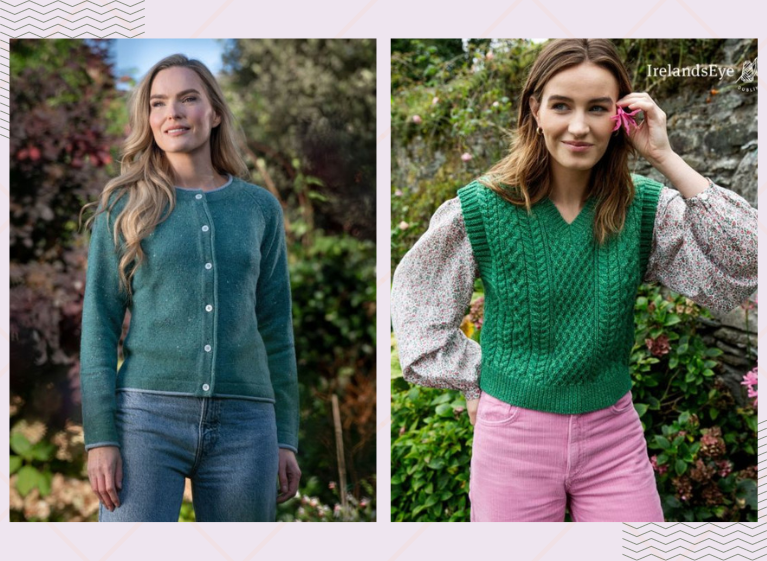 As the temperatures start to drop, it's time to start thinking about your winter wardrobe. And what's a winter wardrobe without a cosy sweater? In this blog post, we will be discussing the 5 best winter sweaters for women. From chunky knits to turtlenecks and more, we've got you covered with the best sweaters to keep you warm all season long. So, grab a cup of tea as we explore the best winter sweaters for women in the cosy season.
Jackets
There are a few key things to look for when shopping for the perfect winter jacket. First, you'll want to make sure the jacket is well-insulated. This will help keep you warm in even the coldest of weather. Secondly, you'll want to find a jacket that is water-resistant or waterproof. This will protect you from the elements, whether you're walking in the snow or caught in a rainstorm. Finally, you'll want to choose a jacket that is stylish and flattering. With so many great options on the market, there's no reason to sacrifice style for function.
Coats
There are a few key things to look for when shopping for the best winter sweaters for women. First, you'll want to find a style that suits your taste and body type. If you prefer a more tailored look, go for a sweater with a structured silhouette. If you're looking for something cosy and relaxed, choose a chunky knit or oversized style. We suggest a more body-fit type of coat to keep chilly air from seeping in between your clothes and the skin. A general rule of thumb is to pinch no more than 2 inches of fabric on either side of your lower rib cage. Any less than 1 inch would be too tight already.
Also consider the weight and material of the sweater. Wool and cashmere are both excellent choices for winter, as they're warm and insulating without being too heavy. For particularly cold days, opt for a sweater made from heavyweight materials like alpaca or merino wool.
Finally, think about how you'll be wearing your sweater. If you plan on layering it over shirts or dresses, make sure it's not too bulky or constricting. If you'll be wearing it on its own, choose a style with interesting details like buttons, embellishments, or unique stitching.
Cardigans
There's nothing like a cosy cardigan on a cold winter day. Whether you're looking for a casual piece to throw on over jeans or a more polished option to pair with workwear, we've got you covered. Our top picks include
The Classic Cable Knit Cardigan: This staple piece comes in a variety of colours and styles, but we love the traditional cable knit look. Pair it with jeans and a tee for a casual outfit, or dress it up with slacks or a skirt with long socks in an Argyle knit pattern.
The Oversized Cardigan: This style is perfect for snuggling up on lazy days. It's also great for layering over dresses and tops when you need an extra layer of warmth. Choose a neutral colour like black, grey, or white for maximum versatility.
The Button-Down Cardigan: This cardigan is slightly more tailored than the others, making it ideal for office wear or going out to lunch with friends. It looks especially chic paired with a pencil skirt or trousers. Choose a classic colour like navy or camel, or go for something fun and trendy like blush pink or mint green.
Argyle Knit
The Argyle knit is a winter sweater staple for women. It has a recognizable interlocking diamond shape pattern or lozenges. This trendy and timeless style can be dressed up or down, making it perfect for any occasion. Whether you're looking for a cosy sweater to wear indoors or a chic option to wear out on the town in chilly weather, an argyle knit is definitely a great choice.
There are endless colour and pattern options available when it comes to argyle sweaters. There are plain ones and diamond patterns with alternate colours. Modern designs also have graphic prints inside the patterns. Argyle has become one of the favourite sweaters among younger generations in The United Kingdom, particularly Great Britain, and then the United States during the First World War (1914-1918).
If you're looking for something classic, we suggest that opt for a black and white argyle sweater. For a more fun and festive look, try an argyle sweater with brighter colours or an interesting pattern.
Pair your argyle sweater with jeans and boots for a casual look or dress it up with a skirt and heels for a night out. No matter how you style it, an argyle sweater is sure to keep you warm and stylish all winter long.
Aran Sweater
Aran sweaters are the perfect choice for winter weather. They are made of 100% wool, which makes them extremely warm and durable. Aran sweaters are also very stylish and can be dressed up or down depending on the occasion.
Summary
The best winter sweaters for women are those that are both stylish and practical. With the chilly weather upon us, it's important to have a go-to sweater that will keep you warm without sacrificing your sense of style. To help you find the perfect balance, we've rounded up our favourite winter sweaters for women. From chunky turtlenecks to cosy cashmere cardigans, these are the sweaters you'll want to live in all season long.
FAQ
Can you tumble-dry a winter sweater?
Yes, you can. If you want to tumble dry your winter sweater, make sure to set the dryer to a low heat setting. You should also put your sweater in a mesh laundry bag to prevent it from getting tangled up in the dryer. If your sweater is made of wool, make sure to select the Wool cycle on your washing machine so that it doesn't shrink in the dryer.