Irish Aran Lumber Cardigan Rose 1505
Irish Aran Lumber Cardigan Rose 1505
This Irish Aran Lumber cardigan made of 100% merino wool guarantees style and warmth on those clammy winter days. The array of gorgeous Aran stitching throughout the jumper and the beautiful shade of rose will make you stand out outdoors. This cardigan also spots practical and functional front pockets that will keep your hands toasty in the biting cold.
Wool has moisture—wicking properties, so you'll stay dry outdoors. Wool is also inherently hypoallergenic, which is great if you've sensitive skin. You will have this cardigan for a long time since wool is durable due to the complex nature of its fibres.
Wool also regulates temperature naturally by capturing air within its fibres, creating a thermal barrier.
The front button design makes it easy to wrap up and remove the jumper without messing with your hair.
Pair this cardigan with dark coloured jeans and one of our Aran scarves for that Irish look and vibe. Everyone has a pick since it is available in extra small to extra large sizes. Other features of this cardigan include:
The Aran stitching adds a touch of refinement
The rose shade makes it easy to pair with many outfits
The 100% wool guarantees a petal soft feel on the skin
The antibacterial properties of wool ensure you stay odour free
Size Chart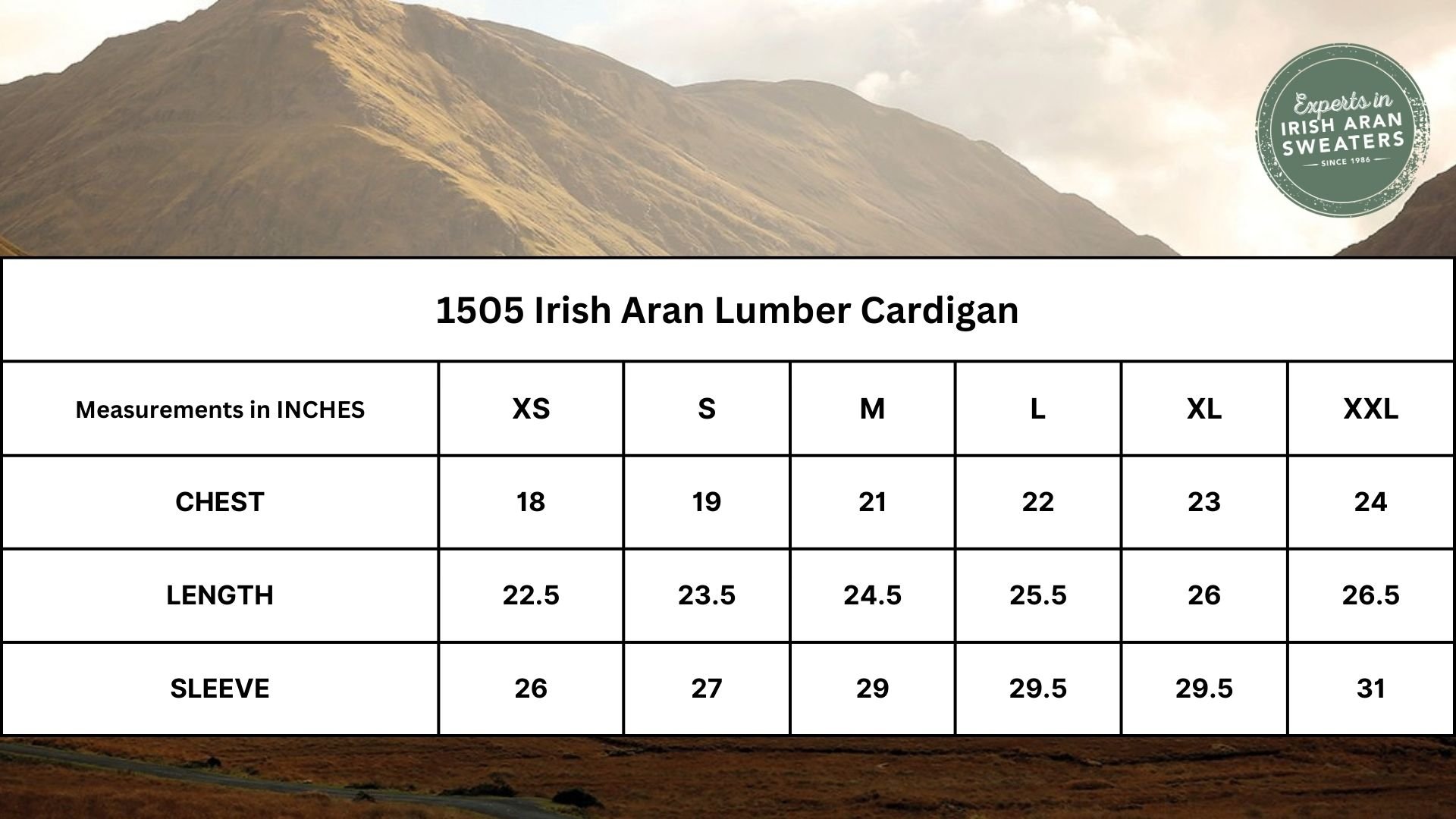 Wash Care
While our sweaters are a great choice, because they are warm and durable, proper care should be always taken to protect your garment. We recommend all of our sweaters and wool garments are gently hand washed with a mild wool detergent, reshaped by hand and dried flat. If soaked for too long, the wool may shrink and become hard.
Alternatively, most of our sweaters can also be dry cleaned but always check the care label first. Under no circumstances should you machine wash or tumble dry your sweater or any other wool product. Remember, when you give your sweater great care, it will last you for a long time.
Our Customers Rate This Product