Ladies Irish Aran Sweater Pink - 100% Merino Wool
Ladies Irish Aran Sweater Pink - 100% Merino Wool
Its stunning design and detail has made this Irish Aran sweater in pink feature on runways worldwide. It has the classic Aran cable knit stitch, diamond stitch, basket stitch, honeycomb stitch, and blackberry stitch on the front and back. The lightweight sweater makes it perfect for warmer months and can easily be layered in the clammy winter weather.
This sweater has been around for decades but has evolved over the years. What has stayed the same is the 100% wool used to construct it. Wool will naturally regulate temperature by capturing air within its complex fibres, creating a thermal barrier. This will leave you comfortable both in summer and winter. Wool also has moisture—wicking properties that will ensure you stay dry all day.
Pair this sweater with blue jeans, one of our beautiful merino scarves, and a Mucros Irish bag for that casual look. You can either hand wash this garment or dry clean it for the next wear.
This jumper comes in extra small to extra large sizes, making it easy to choose the perfect gift for anyone. Other features of this gem include:
The 100% wool ensures premium comfort
The mix of stitches adds a touch of elegance
Wool is hypoallergenic, making it ideal for sensitive skin
The antibacterial properties of wool ensure you stay odourless
Size Chart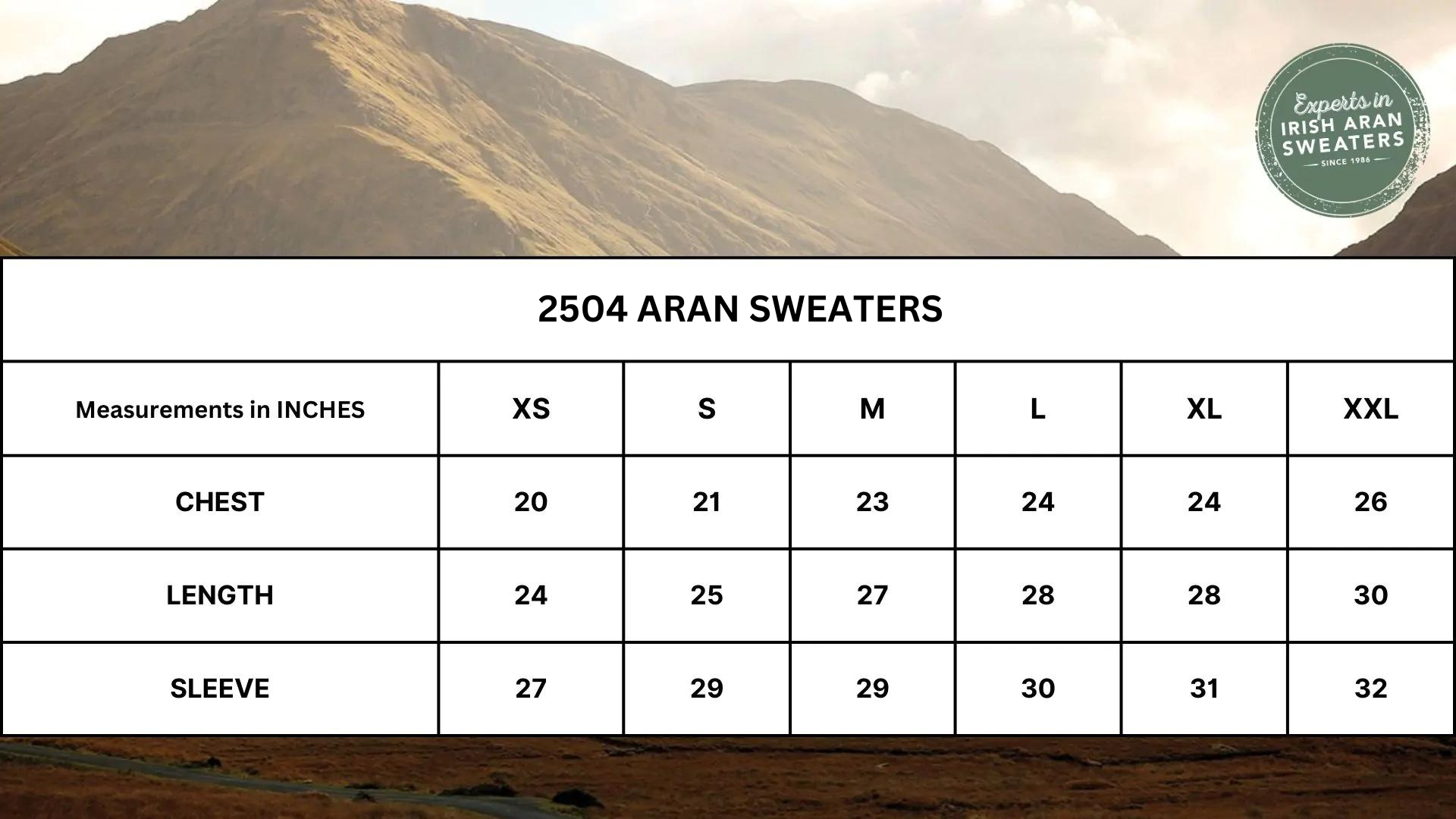 Wash Care
While our sweaters are a great choice, because they are warm and durable, proper care should be always taken to protect your garment. We recommend all of our sweaters and wool garments are gently hand washed with a mild wool detergent, reshaped by hand and dried flat. If soaked for too long, the wool may shrink and become hard.
Alternatively, most of our sweaters can also be dry cleaned but always check the care label first. Under no circumstances should you machine wash or tumble dry your sweater or any other wool product. Remember, when you give your sweater great care, it will last you for a long time.
Our Customers Rate This Product