Kilcoole Textured Coatigan Ice Blue
Kilcoole Textured Coatigan Ice Blue
Step out in style this spring and summer in this Kilcoole textured coatigan made from 100% merino wool. Experience the premium comfort and warmth that wool offers, plus the natural elasticity that keeps you at ease as you go about your day.
The beautiful ice blue colour will light up your mood and the dullest outfits. Everyone has a choice, from extra small to extra large. Taking care of this gem is super easy; hand wash in lukewarm water without bleach, dry flat, and reshape while damp. Use a warm iron and store folded in a cool, dry place.
Made from 100% wool, this garment will be a staple in your wardrobe for a long time since the complex structure will ensure durability. You'll also stay fresh all day since wool will absorb sweat leaving you with minimal perspiration.
Crafted in Ireland, Dublin, by a family business called Irelands Eye, this coatigan is your perfect companion during the warmer seasons since it is lightweight. Other notable features include:
100% soft merino wool offers superior comfort
Wool is hypoallergenic and ideal for sensitive skin
Wool's moisture—wicking properties ensure you stay dry
The ice blue colour makes it easy to pair with most outfits
Size Chart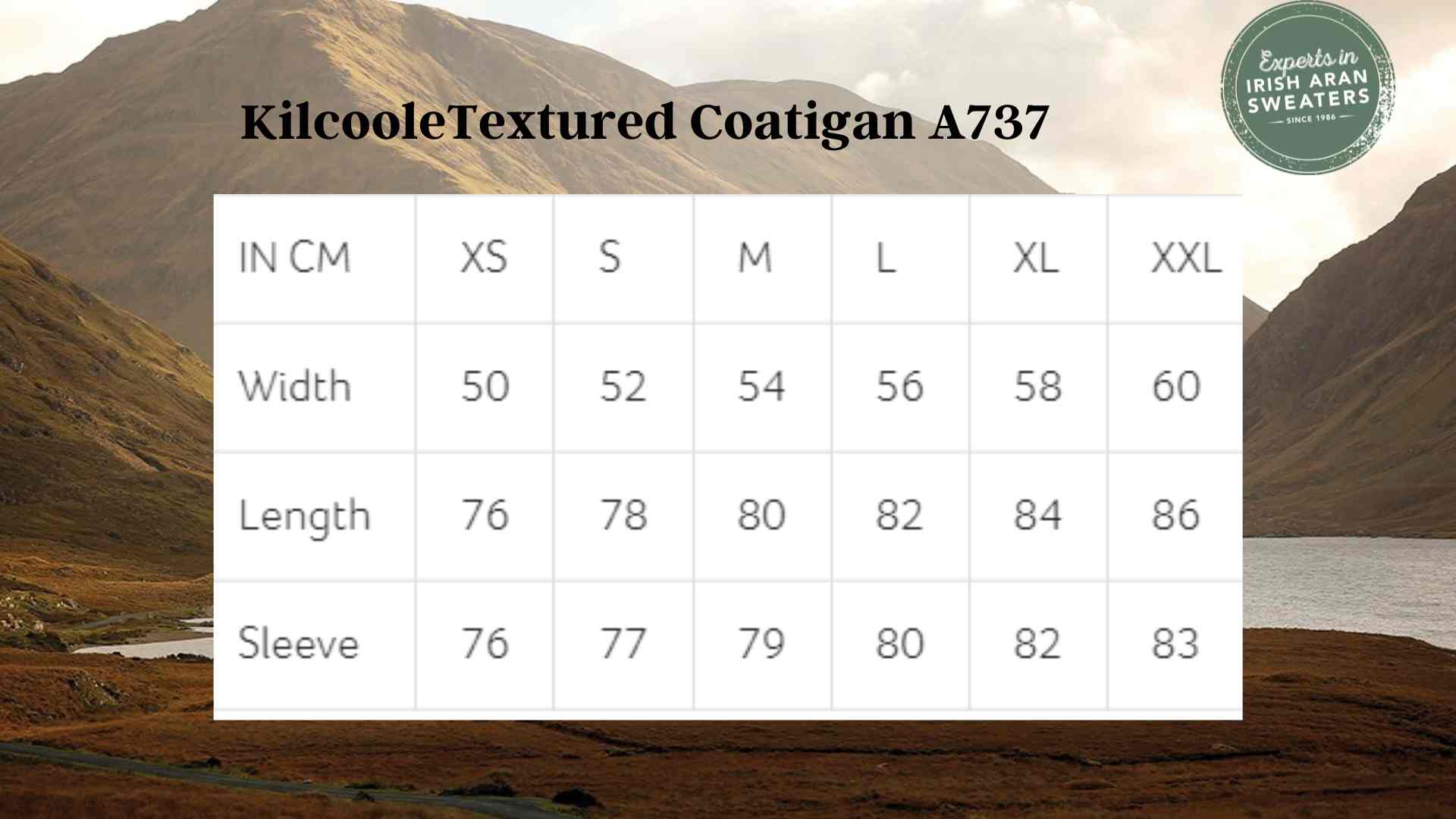 Wash Care
While our sweaters are a great choice, because they are warm and durable, proper care should be always taken to protect your garment. We recommend all of our sweaters and wool garments are gently hand washed with a mild wool detergent, reshaped by hand and dried flat. If soaked for too long, the wool may shrink and become hard.
Alternatively, most of our sweaters can also be dry cleaned but always check the care label first. Under no circumstances should you machine wash or tumble dry your sweater or any other wool product. Remember, when you give your sweater great care, it will last you for a long time.
Our Customers Rate This Product