Men's Crew Neck Wool and Cashmere Sweater Terracotta
Men's Crew Neck Wool and Cashmere Sweater Terracotta
This mens crew neck sweater is made of soft wool (95%) and cashmere (5%), making it a favourite among our male customers. It is made in Dublin by a fellow family business- Irelands Eye knitwear. It is soft, cosy, warm and extremely fashionable to wear.
It is a hard wearing sweater so it is so versatile and can be teamed with jeans for a casual daytime look or with a shirt at night for evening wear. It is sure to keep you looking good at warm at the same time!
Available in a variety of colours including green marl ,navy and sky blue - all feature beautiful faint colour specks throughout, making this a sweater with a difference! The quality of this Irish sweater is truly incredible and will last a lifetime.
-Crew neck sweater with contrast tipping
-Set in sleeves
-A great gift for any man
-Delivery time 2-10 working days (Irish Post)
-Got a question? Ask us at [email protected]
Size Chart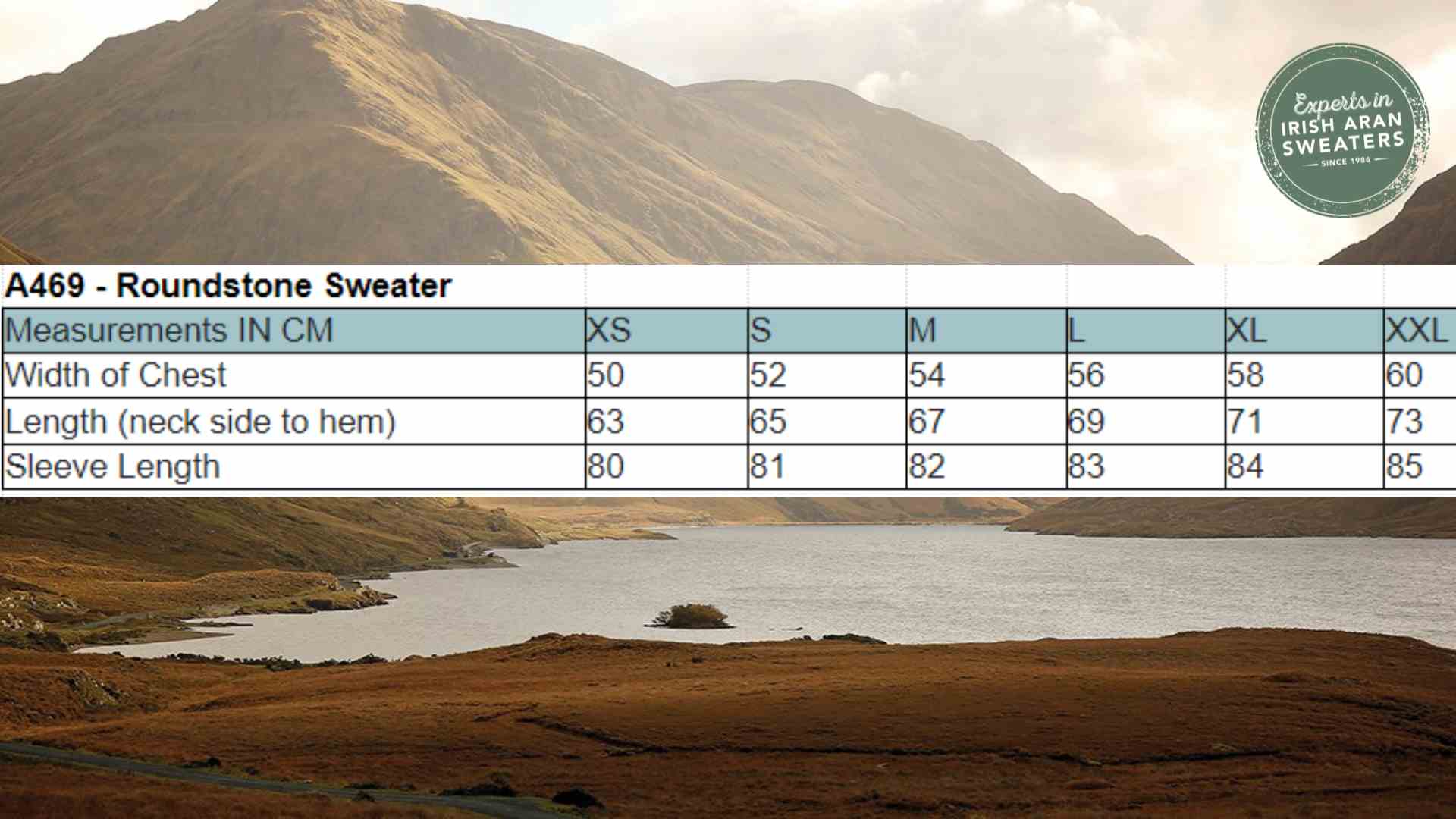 Wash Care
While our sweaters are a great choice, because they are warm and durable, proper care should be always taken to protect your garment. We recommend all of our sweaters and wool garments are gently hand washed with a mild wool detergent, reshaped by hand and dried flat. If soaked for too long, the wool may shrink and become hard.
Alternatively, most of our sweaters can also be dry cleaned but always check the care label first. Under no circumstances should you machine wash or tumble dry your sweater or any other wool product. Remember, when you give your sweater great care, it will last you for a long time.