Merino Wool Irish Aran Sweater Natural
Merino Wool Irish Aran Sweater Natural
This traditional Irish sweater is a must have for any Irish person around the world! What we love about this is the stunning natural wool colour on the quintessential Irish sweater! Made of 100% wool this unisex sweater is a best seller both here in Ireland and abroad!
XS - Chest 40inch
S - Chest 42inch
M - Chest 44inch
L - Chest 47inch
XL - Chest 50inch
XXL - Chest 52inch
Size Chart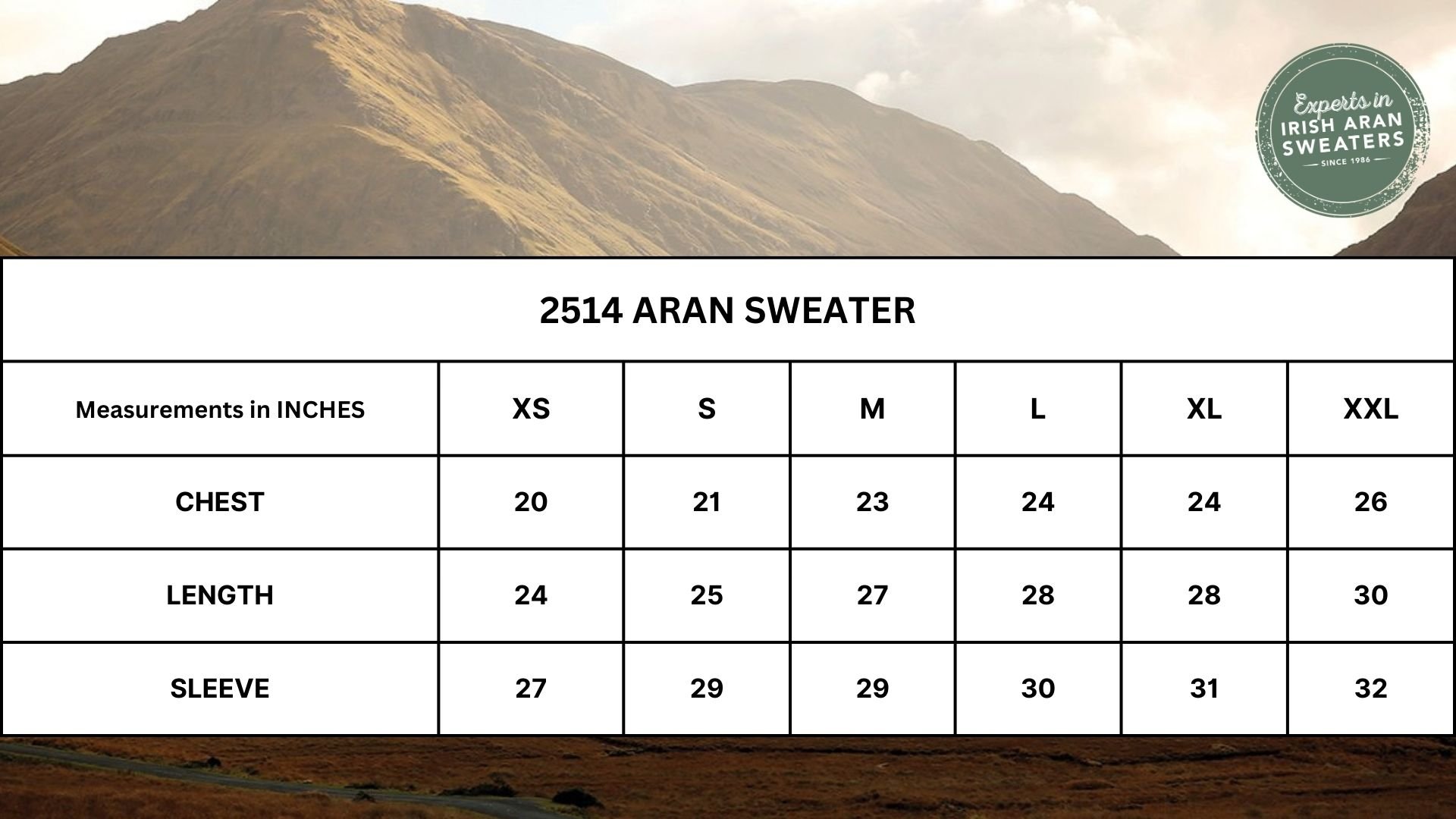 Wash Care
While our sweaters are a great choice, because they are warm and durable, proper care should be always taken to protect your garment. We recommend all of our sweaters and wool garments are gently hand washed with a mild wool detergent, reshaped by hand and dried flat. If soaked for too long, the wool may shrink and become hard.
Alternatively, most of our sweaters can also be dry cleaned but always check the care label first. Under no circumstances should you machine wash or tumble dry your sweater or any other wool product. Remember, when you give your sweater great care, it will last you for a long time.
Our Customers Rate This Product
The measurements suggested a small size but I found it a little too snug. I've returned it for a medium size.
Great product and service
Beautiful knit sweater, however, the seam unravelled in a few places during travels through Europe over the past month. Easy enough to repair.