Celebrate Christmas… Irish Style!
Ah, Christmas time; the most wonderful time of the year! Snow falling, presents under the tree, and the smell of traditional food wafting through the house. Of course, Christmas is special no matter where you live, but there are some particular ways that Irish people celebrate their own unique way of life during this holiday season.
Ireland has thousands of years' of rich history behind its Christmas traditions, which are still celebrated to this day by people all over the world. So, this year, why not try a few Irish Christmas traditions, to make your holiday season a little more special?
Let's dive into this magical Irish Christmas, where the people are friendly, and everyone lives happily ever after.
Irish Christmas Traditions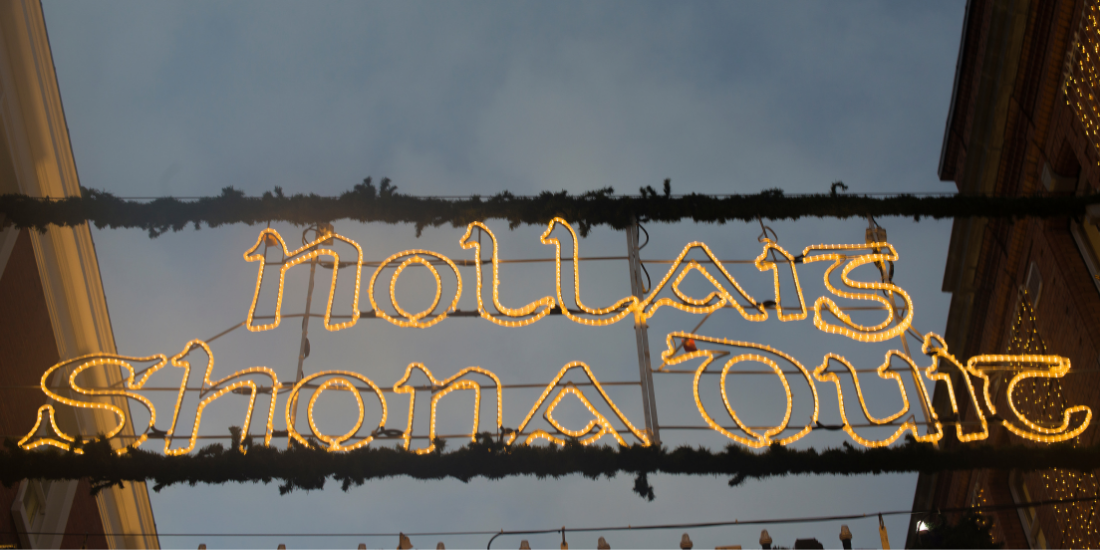 The Wren Boy Procession
A popular Irish Christmas tradition is the Wren Boy Procession. The people of Ireland celebrate St. Stephen's Day, also known as Boxing Day or "Wren Day" in Sandymount Dublin, amongst other locations.
Although numerous legends surround the 'wren boy,' the most famous tale is about a village's attempts to kill some British soldiers during Penal times. When a group of wrens pecked on their drums, raising the alarm around the troops, they were surrounded and about to be ambushed. The conspiracy failed, and as a result, the wren acquired its name, "The Devil's Bird."
To commemorate this act, a procession goes from home to home with a pole bearing a holly bush. Families dress up in old clothing and blacken their faces to commemorate the event. An actual wren would be killed and placed on top of the pole in ancient times.
The custom of visiting friends and family on St. Stephen's Day may be a result of these occurrences.
The Candle in the Window
Another Irish Christmas tradition that is believed to have originated in the 1970's and has again risen to prominence during the pandemic in Irish America; the "candle in the window". This Christmas in Ireland tradition symbolically represented a welcome to Mary and Joseph as they wandered through the land searching for shelter. Today, the candle indicates to strangers, especially those in need, that there is a safe place to rest, eat, and drink.
During the Penal Period in Ireland, Catholic priests were not permitted to officiate Mass. Thus, the candle served as a secret sign that the occupant was a Catholic believer and that Mass could be held on-site.
Little Christmas
On 'Little Christmas,' or January 6th., all Christmas decorations are typically taken down and put away. It is considered very bad luck to remove the decorations and Christmas tree before this date.
Christmas Day
Many families still go to church on Christmas day in Ireland, which is regarded as a Christian nation due to its strong connections to the faith. The bishop or high priest may bless each member of the congregation with a holy candle at midnight for a Vigil Mass.
Some churches will have traditional Christmas carols during their midnight service, while others may have more modern Christmas songs.
Irish Christmas Songs
"Fairytale of New York"
According to various television, radio, and magazine polls in Ireland and abroad, this is the best Christmas song of all time. The Pogues released this song in 1987, and it became an international phenomenon. It was on the album "If I Should Fall from Grace of God" with Shane McGowan and Kirsty MacColl.
"The Wexford Carol"
"The Wexford Carol" is a song from County Wexford that tells the story of Jesus' birth. It dates back to the 12th century and recounts the nativity of Jesus. It's one of the oldest known Christmas carols. For hundreds of years, this song was only sung by males, but since 1990 it has been covered by numerous female artists, including Loreena McKennit and Celtic Woman.
"Curoo, Curoo" / "The Carol of the Birds"
This song, which dates back to the 1800s, was initially known as "Curoo, Curoo" (mimicking the call of birds) or "The Carol of the Birds." The tune is literally dedicated to birds' songs.
It has been performed by such artists as The Clancy Brothers and Danny O'Flaherty in the past and more recently, by Australia's highest ever grossing artists; The Wiggles!
Irish Christmas Decorations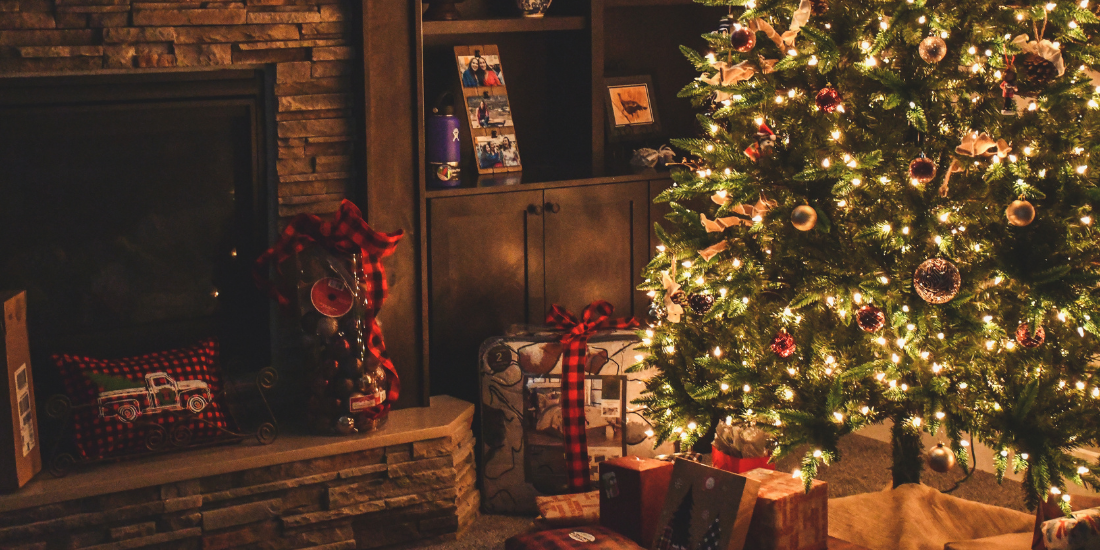 Natural materials such as Holly, pine cones, and ivy are used to adorn houses on Christmas in Ireland, but Irish Christmas decorations may also be made of glass, wood, or plastic ornaments.
Many individuals decorate their front doors with a natural holly wreath. The custom of putting a ring of Holly on a front door originated in Ireland. Holly was one of the most popular plants to grow during Christmas and provided impoverished people with the means to decorate their homes.
The most popular choice for Christmas trees is Noble Fir, though artificial ones are sometimes used. Families have a favorite tree and frequently go together to select the finest one. Trees are generally purchased directly from the growers, although, at times, you may go out into the woods and pick if you like. In the weeks leading up to Christmas, temporary shops will be set up on empty lots or beside the road, selling trees at bargain prices.
The Irish Christmas tree is usually covered with lights and trinkets, which are typically the same ones used every year. On the other hand, some style-conscious individuals create (or buy) a fresh look for their trees each year.
At least a small crib will be present in most homes, with the infant Jesus only being placed in the manger on Christmas morning. December 8th, or about then, is when most people put up and adorn their trees.
Irish Santa
Santa Claus, Daidí na Nollag (lit. "Daddy of Christmas"!) in Irish, is known in Ireland and Northern Ireland as Santy or Santa.
Like other global Christmas traditions, Irish Santa brings presents to children in Ireland, which are opened on Christmas morning (December 25th). It is customary to leave a mince pie, but instead of a glass of milk, Irish Santa prefers a bottle or glass of Guinness, along with the usual carrot for our favorite reindeer, Rudolph.
Traditional Irish Christmas Clothing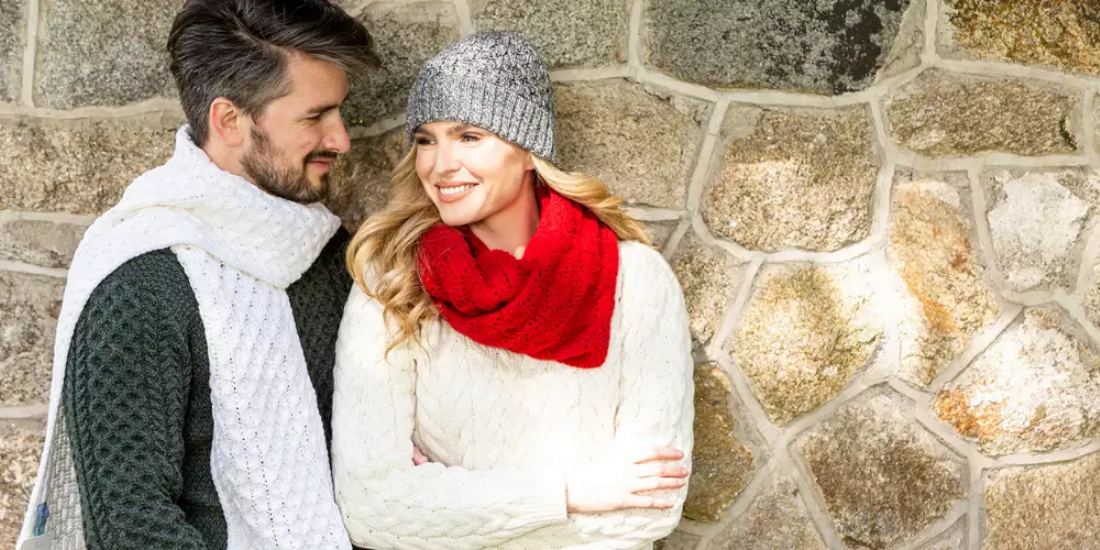 Last but certainly not least, we have traditional Irish Christmas clothing.
Most people in Ireland wear festive red and green colors on Christmas day, which is also associated with good luck for the year ahead. The most traditional item of clothing, however, will always be the Aran sweater.
Warm and cozy enough to last you all winter, this versatile garment comes in a variety of styles and is hand-knitted with love. The designs are typically nature-inspired, but there are also plainer models to choose from.
Choose The Sweater Shop for all your Christmas clothing needs
Here at The Sweater Shop, we have a wide range of Aran, tweed, and fisherman's sweaters, available in a variety of beautiful Christmas colors. So, whether you're looking for the perfect Christmas Irish clothing gift or just want to treat yourself, we have something that will help you celebrate Christmas the Irish way.
Grab your Christmas presents early this year and save big on our annual Christmas sale!
Still unsure what to buy your loved ones to help spread some festive Irish cheers this Christmas? You can use our ever-popular Christmas gifting guide, guide to Irish gifts for the grandkids and Aran sweater Christmas gifting guide for inspiration!