12 Stunning His and Hers Lightweight Sweaters for Summer
Summer is undoubtedly one of the BEST times of the year. It's the time to go out, sweat out, and get some love from the sun and its lovely vitamin D benefits (don't forget the sunscreen!).
With this year's summer well underway, you likely have a few vacation plans made already and you definitely have several fun activities lined up.
So, whether you're staying domestic and planning some music festivals or enjoying the great outdoors hiking, kayaking, or having a picnic at a local or state park - or you're planning a trip abroad, maybe even to the majestic Aran Islands of Ireland - you'll need to consider what to wear on your trip!
An extra layer is always advised to ensure you're prepared for all eventualities, and with Summer in full bloom, neutral colors are always the best choice. One way to tick all the boxes is with a nice lightweight sweater - and that's what we're here to help you with.
Should You Wear Lightweight Sweaters in Summer?
Easy summer dresses paired with linen pants and sandals are the conventional "summer wears." Even at that, sweaters are a welcome addition to any summer packing list.
However, we'll recommend that you stick to lightweight sweaters. They are versatile, stylish, and can fit into the smallest bags, or can be wrapped around your waist or shoulders with ease.
So, yes, you should wear lightweight sweaters in summer - and we strongly suggest you get some today if you don't have one already!
Don't know where to begin?
Get some inspo from the latest, trendy collection of his and hers lightweight sweaters below.
6 Lightweight Summer Sweaters for her
Ladies first, naturally, here's our top picks featuring comfy cardigan sweaters and crew necks suited to complement any summer outfit in style.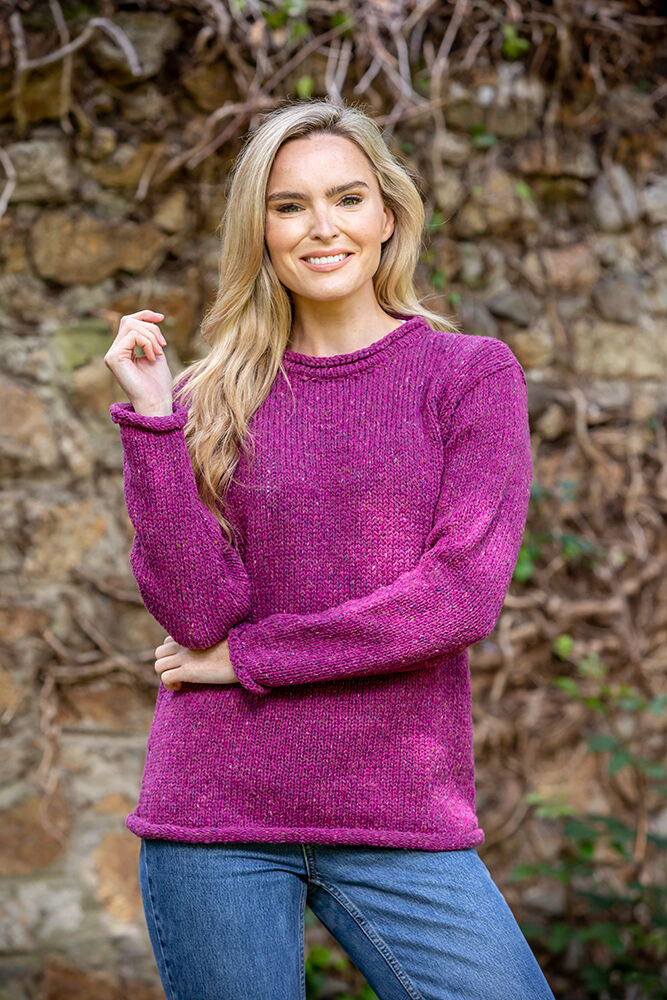 If you fancy handmade Irish sweaters, you can't go wrong with this Merino light piece. It is beautiful, stylish, and versatile.
The best part: this Merino lightweight sweater will be in vogue beyond 2023. Thanks to its classic roll neck.
The classic design also means this sweater can be worn beyond summer.
And talking about summer, this lightweight sweater can be the perfect choice for your weekend getaways. Pair it with denim jeans, merino scarves, and sandals.
What if you don't want the sweater in pink?
Fortunately, the ladies' roll neck sweater is available in 3 colors — green, pink, and turquoise.
Hint: if pink is not your style. Try the
the green roll neck fleck. The natural color will blend in with your clothes. Plus, it can be the perfect blend for your casual summer outing.
Super Soft Merino Wool Sweater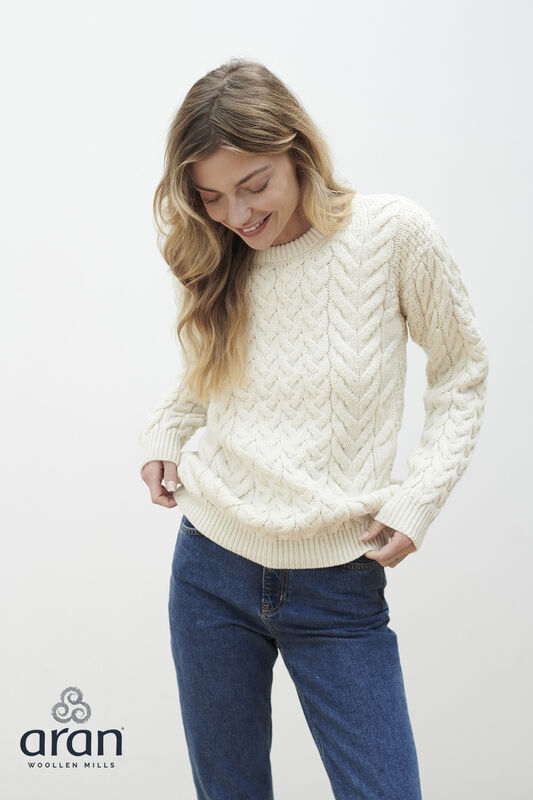 The clue is already in the name. This sweater is one of the purest and softest for your summer collection.
Made in Westport, Co. Mayo, this sweater is 100% Merino wool — a super soft one.
The feel aside, this Merino wool sweater oozes class all over. Everything screams luxury — from the design, and natural color, to the knitted hems on the sleeves.
And because of the class of this lightweight sweater, it is suitable for all seasons. It can easily pass for a "business casual dress" on a Monday or a "quick fix" for an unexpected date with the love of your life.
Either way, you won't look out of place.
Hint: the color of this sweater is flexible. It can blend with all varieties of jeans or pants. Add a sandal to the mix to complete your casual summer vibe.
If you like this Merino sweater, you'll like this curated list of lightweight Irish Aran sweaters.
Wool & Cashmere Trellis Sweater

This sweater is every bit as luxurious as the super soft Merino wool. But it has an edge over the latter.
Like the name, this sweater combines two designs into a "beautiful" lightweight piece.
In the front: you'll find the neatly-yarned trellis design that will flatter any woman's figure.
The back and the sleeves: there is a different but complementary design. These parts have plain knit.
Overall: the front limits the cold, and the back and sleeves ensure you're not too uptight — they provide a light touch.
Hint: the design of the wool & cashmere trellis sweater indicates that it can't be worn casually. Albeit, you can consider it for business casual occasions.
Pair the sweater with pants and heels for the BEST feel for "business casual" meetings.
Horseshoe Cable V Neck Sweater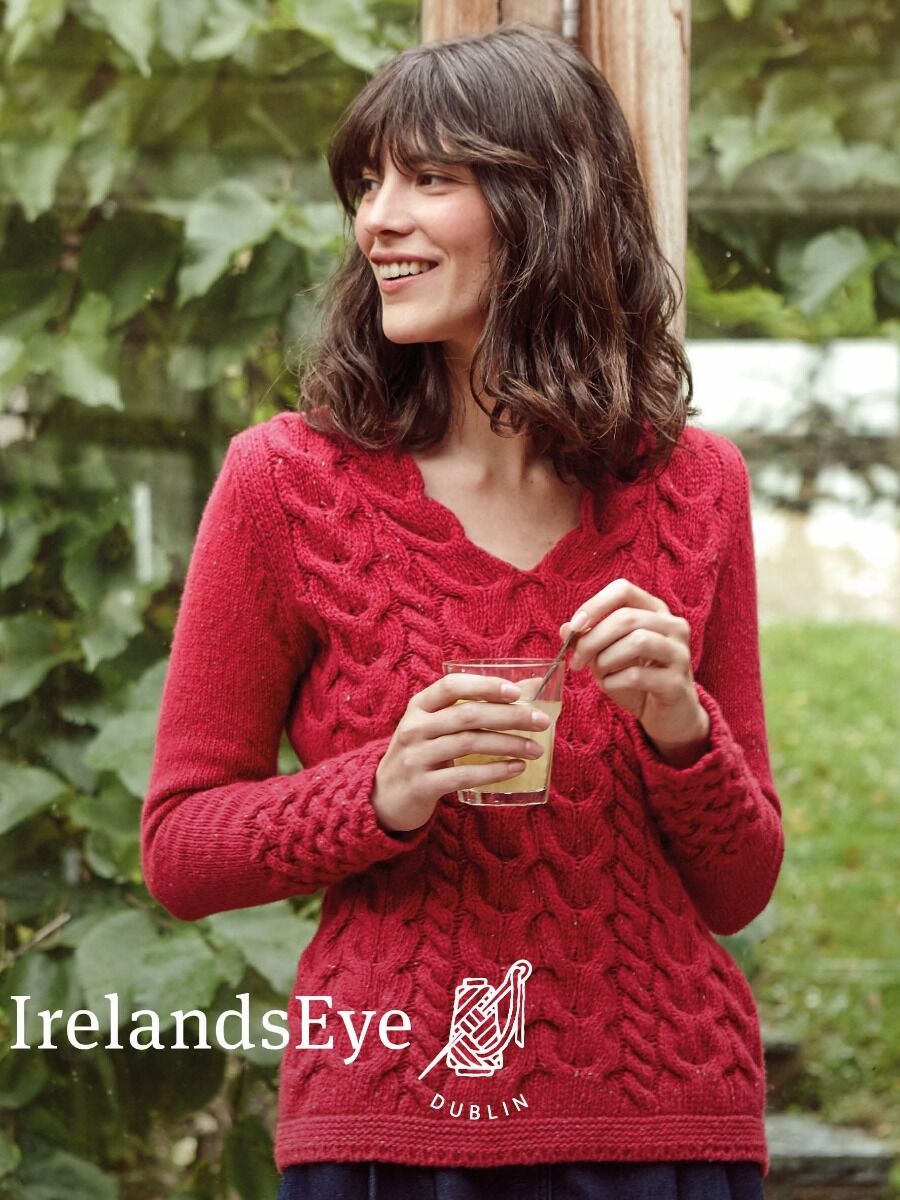 This sweater bears several semblances with the wool and cashmere trellis sweater. For starters, the two are made from wool cashmere yarn.
More importantly, the two sweaters have a similar design — a different patterned front but the same style for the back and sleeves.
But unlike the wool and cashmere trellis, the pattern on the front is different for this sweater. Like the name, this v neck sweater has a bold horseshoe design.
Then, there is the neck design.
With such visible prints, only the "bold" can rock this sweater. That aside, the horseshoe cable v neck sweater is a show-stopper.
People will undoubtedly take a pause and check you out.
So, if you fancy such a vibe in your summer collection, you can't go wrong with this bramble piece.
Hint: the horseshoe cable v neck sweater is perfect for beach outings. Combine it with shorts and sandals and grab attention.
Wool and Cashmere Cable V Neck Sweater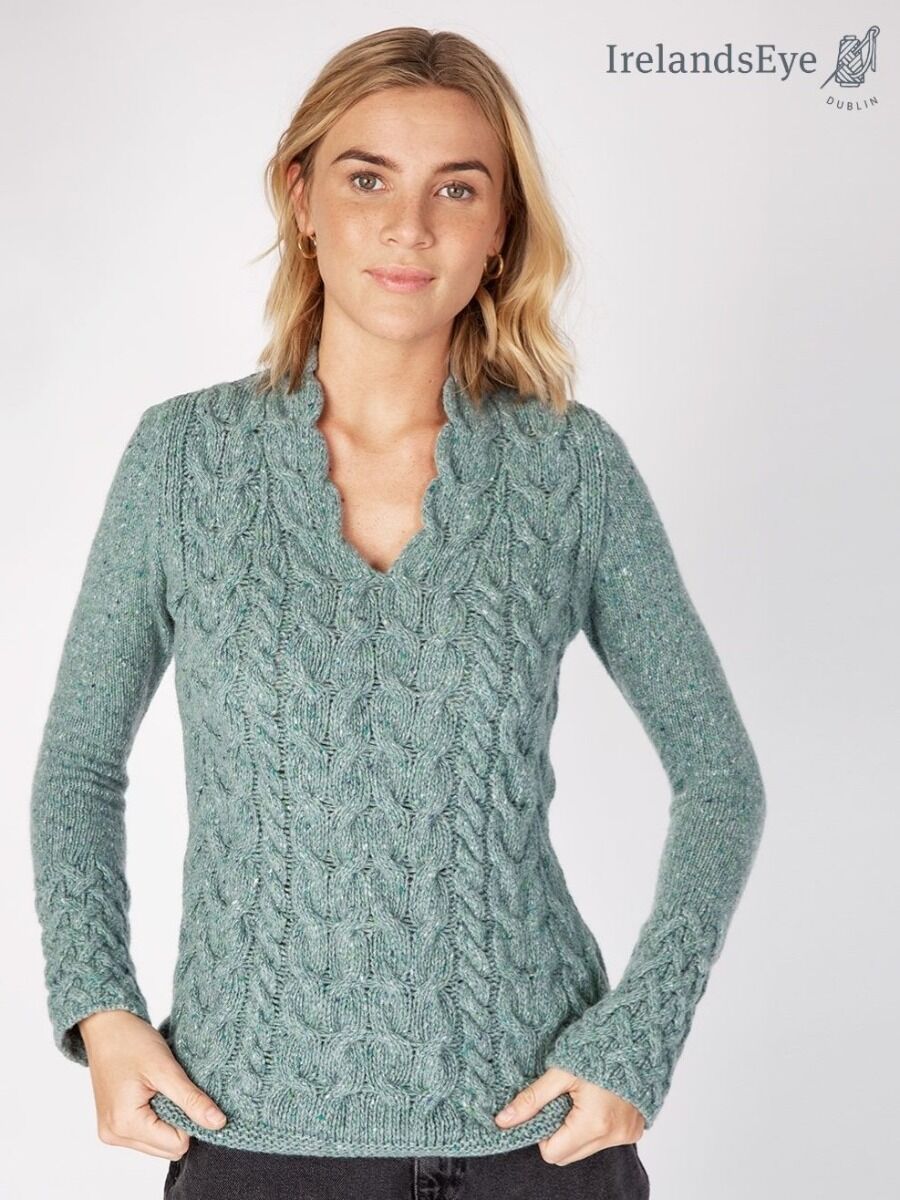 The chances are that you're not the "attention grabber." You only want to enjoy the beach sun and your summer getaway.
For you, the horse cable v neck sweater is too much noise.
But if you fancy the design regardless, the "wool and cashmere cable v neck sweater" will delight you. It is laid back and stylish.
Hint: this sweater might be best paired with black jeans. However, you can try other colors too.
Wool And Cashmere Killiney Cardigan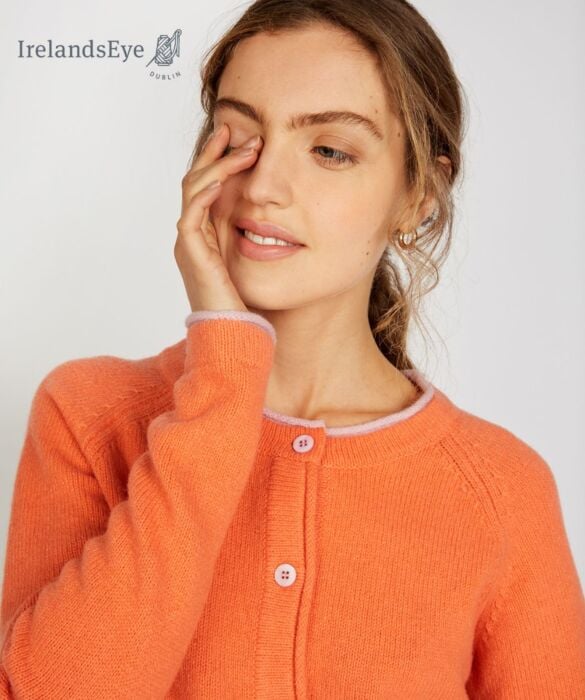 Unlike the other pieces for ladies, the wool and cashmere Killiney cardigan is the most stylish, laid-back.
Plus, the sweater is flexible too.
You can button up your Killiney cardigan to project a semi-formal vibe.
Also, you can also unbutton the cardigan and wear a tee inside. Tuck the tee into denim and pair the combination with a scarf. You'll give off a trendy, modern vibe.
Alternatively, wear a plain tank top underneath the cardigan with loose shorts.
Either way, you won't look out of place.
The best part: the wool and cashmere Killiney cardigan grabs attention — but not in a noisy way. It is classy and luxurious — a must-have for your summer collection.
Hint: wear your wool and cashmere Killiney with a bun for the most casual look. Take a picture wearing the outfit and see the celebrity/model in you.
6 Lightweight Summer Sweaters for Him
With a wide range of lightweight options to choose from, a breathable sweater made from a lightweight knit is what most men want in their Summer collection - here's the picks we recommend to suit your own personal style.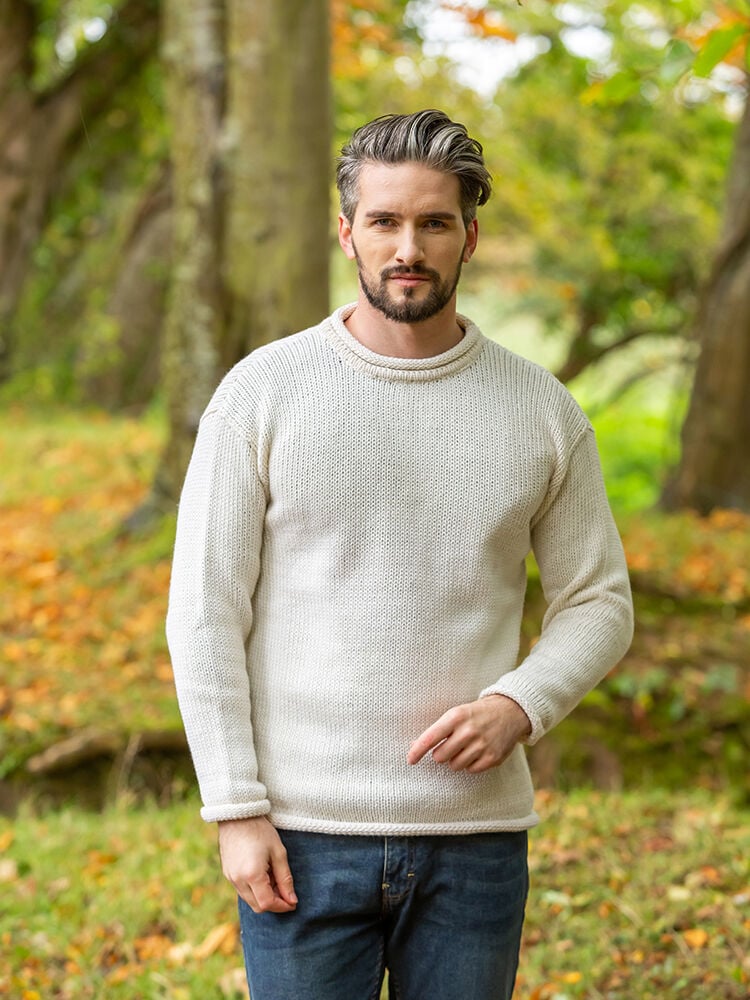 This sweater is exactly like the "ladies roll neck sweater." The only difference is that the build is for men.
In other words, you should expect nothing less than the cool features of the ladies roll neck sweater:
*Hand-woven,
*Pure Irish wool,
*Classic roll neck, cuffs, and welt
*Additionally, the pure wool roll neck sweater is stylish. It can complement your summer wear. And because it is soft and lightweight, you won't be burdened.
To show you how lightweight and portable this sweater is, it can fit into your laptop bag.
Hint: you can match up with your partner. Be the "roll neck sweater" couple in your summer getaway.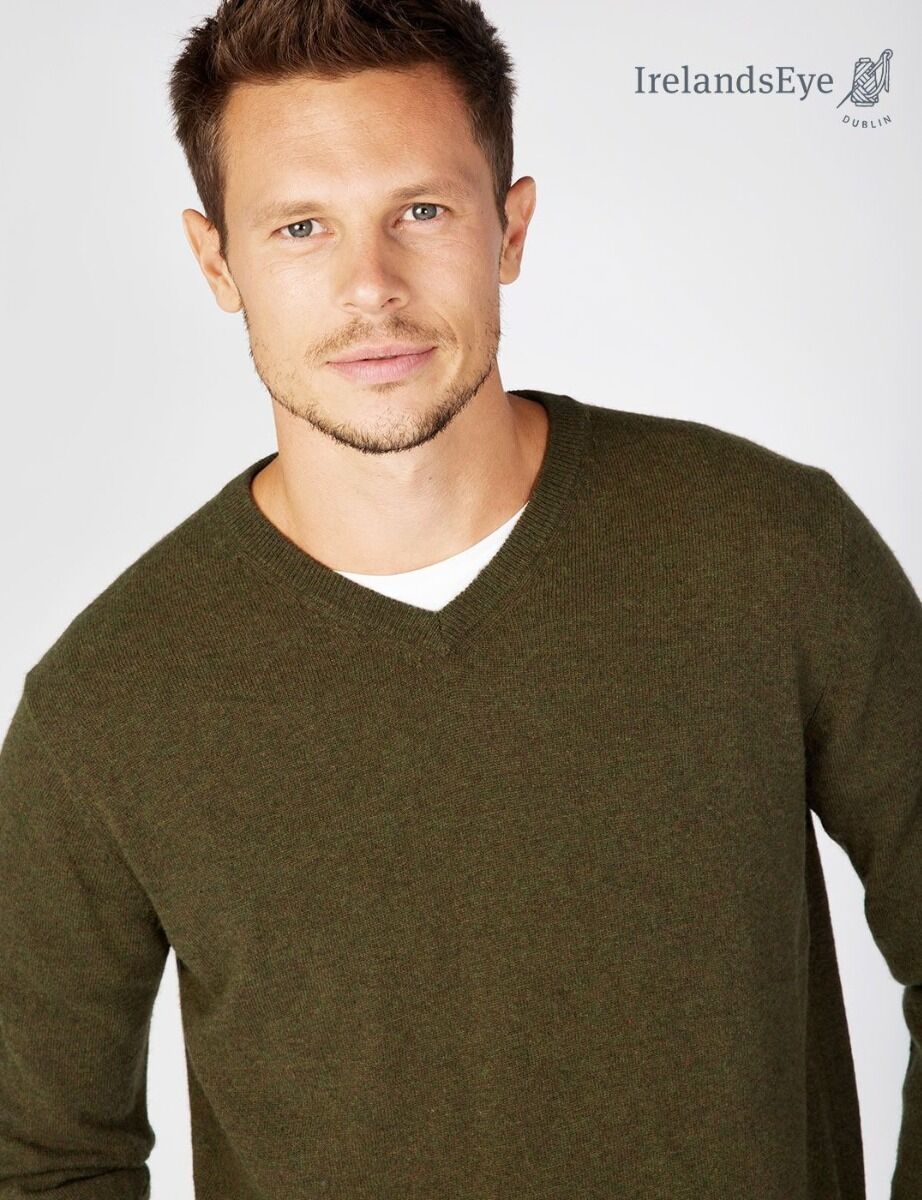 The clue is already in the name: this sweater is "extra fine."
And mind you, the fineness is not just in the appearance — but also in the material.
Made with cotton and cashmere, this v neck sweater is breathable, soft, and comfy.
Plus, the sweater is flexible too.
You can pair it with pants or jeans for a business casual vibe.
Alternatively, you wear a tee (white preferably) under the sweater for a geeky, "Steve Jobs" appeal.
Either way, you'll be comfortable and trendy and rock your summer outings. Ensure to pair the look with nice shorts, sandals, or crocs.
Hint: the extra fine v neck sweater with shorts is the perfect outfit for a summer date at the beach. You're welcome.
Lambswool Lightweight Crew Neck Sweater - Navy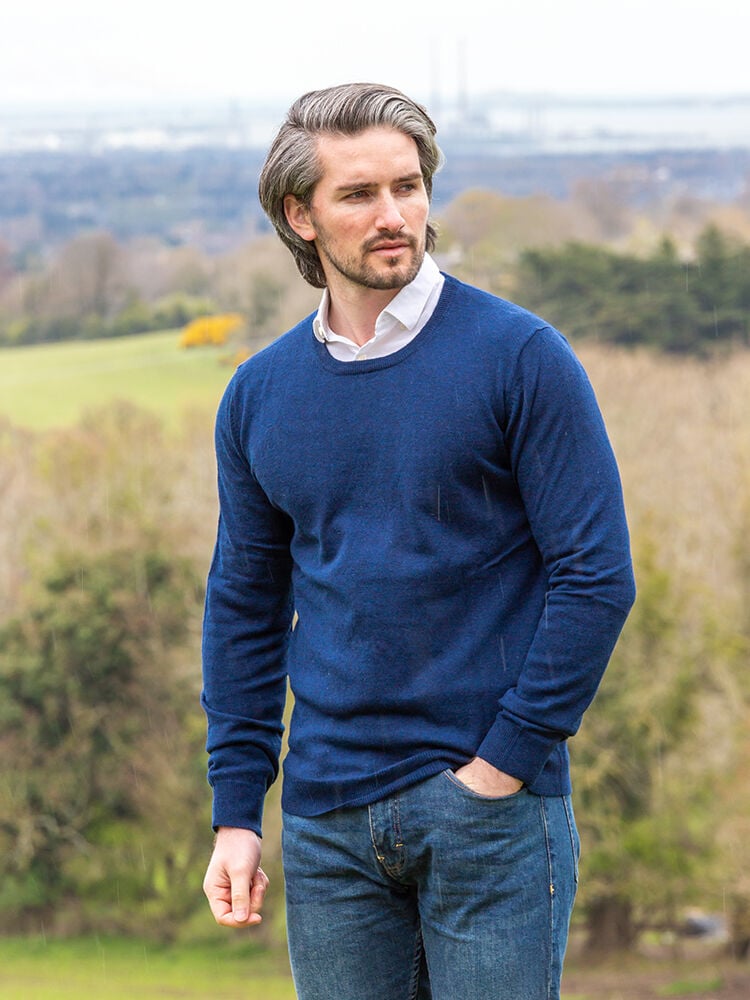 Work doesn't stop just because of summer outings. As a man, you still have to keep grinding.
This 100% lambswool lightweight crew neck sweater can reduce the workload. Here is how:
The sweater is a flexible piece. It fits your casual outings as well as your work environment.
You only need to wear a shirt under the sweater to transform your look from "party trooper" to the "CEO of a fortune 500 company."
No jokes; this sweater is the real deal.
The BEST part: the sweater comes in several blends. You should also check out the "ensign blue form."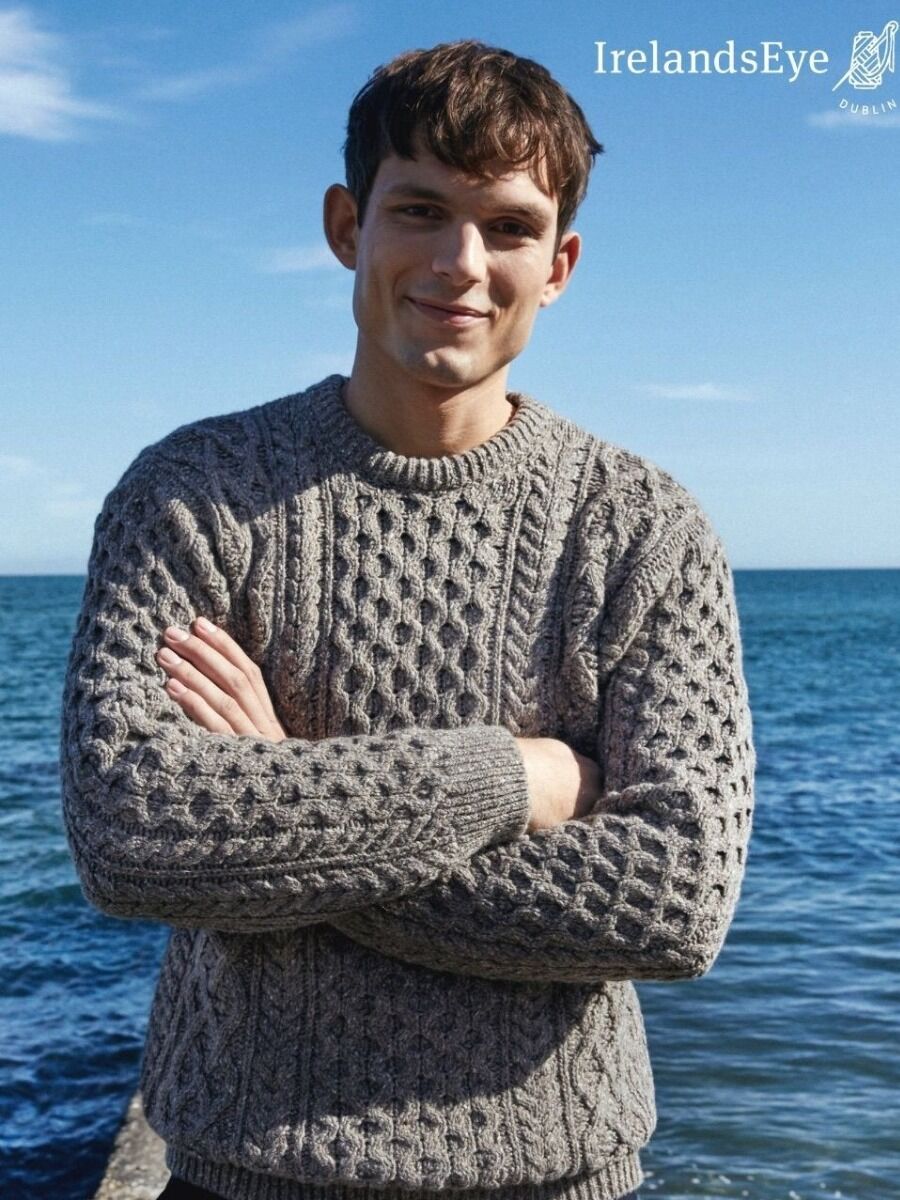 If you're a fan of summer hiking, you'll agree that the peak can get chilly. Yet, you don't want to go "all out" with a thick sweater. Right?
What you need is a lightweight sweater that keeps you warm and still fits your summer needs.
In that case, the wool and cashmere Aran sweater is a perfect fit.
A mix of wool and great-quality cashmere, this sweater is soft and comfy. Plus, it is stylish too.
The sweater features the conventional honeycomb design known for Aran pieces and lattice cables.
Hint: this sweater is BIG — regardless of your size. So, ensure your shorts are not "extra slim." Otherwise, the look will feel odd.
Also read: 5 Aran Sweaters for Spring & Summer
Wool & Cashmere Crew Neck Lochlevin Sweater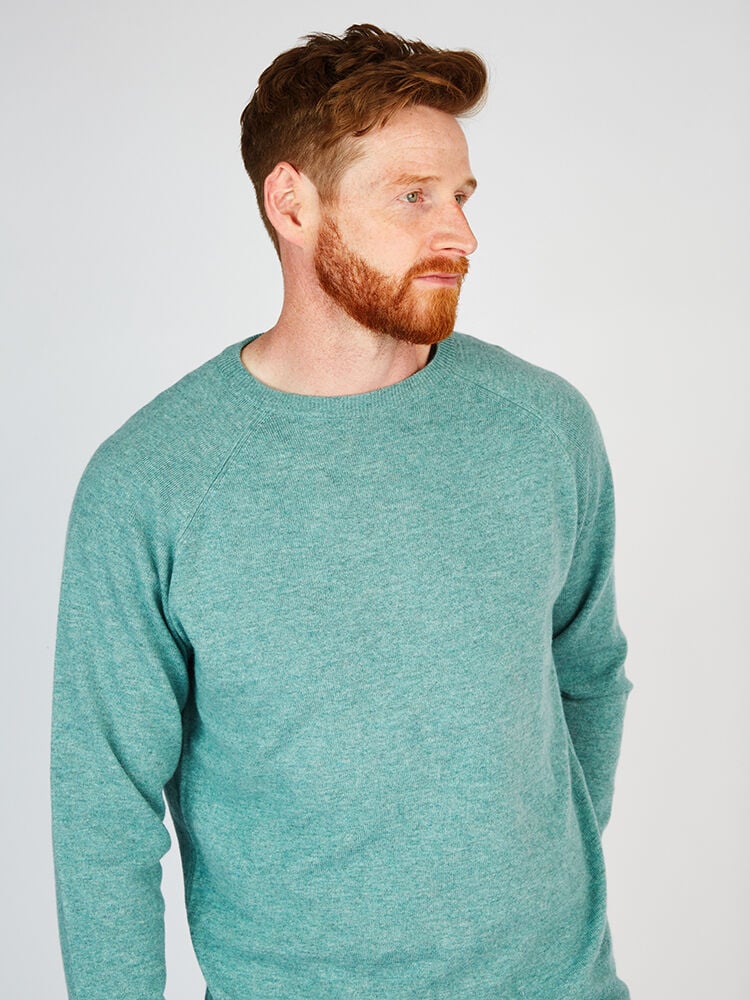 The look and feel of this sweater are the same as the "super soft Merino sweater" for ladies. As such, it is also flexible - fitting for all ranges of summer outdoor activities.
The only difference is that this sweater does not come with Aran designs. Also, the material is a blend of wool and cashmere.
Overall, you'll get the best of material and function to suit the kind of 'transitional weather' we're used to here in Ireland!
Hint: rock a tee under your "wool & cashmere crew neck Lochlevin" sweater for a contemporary vibe.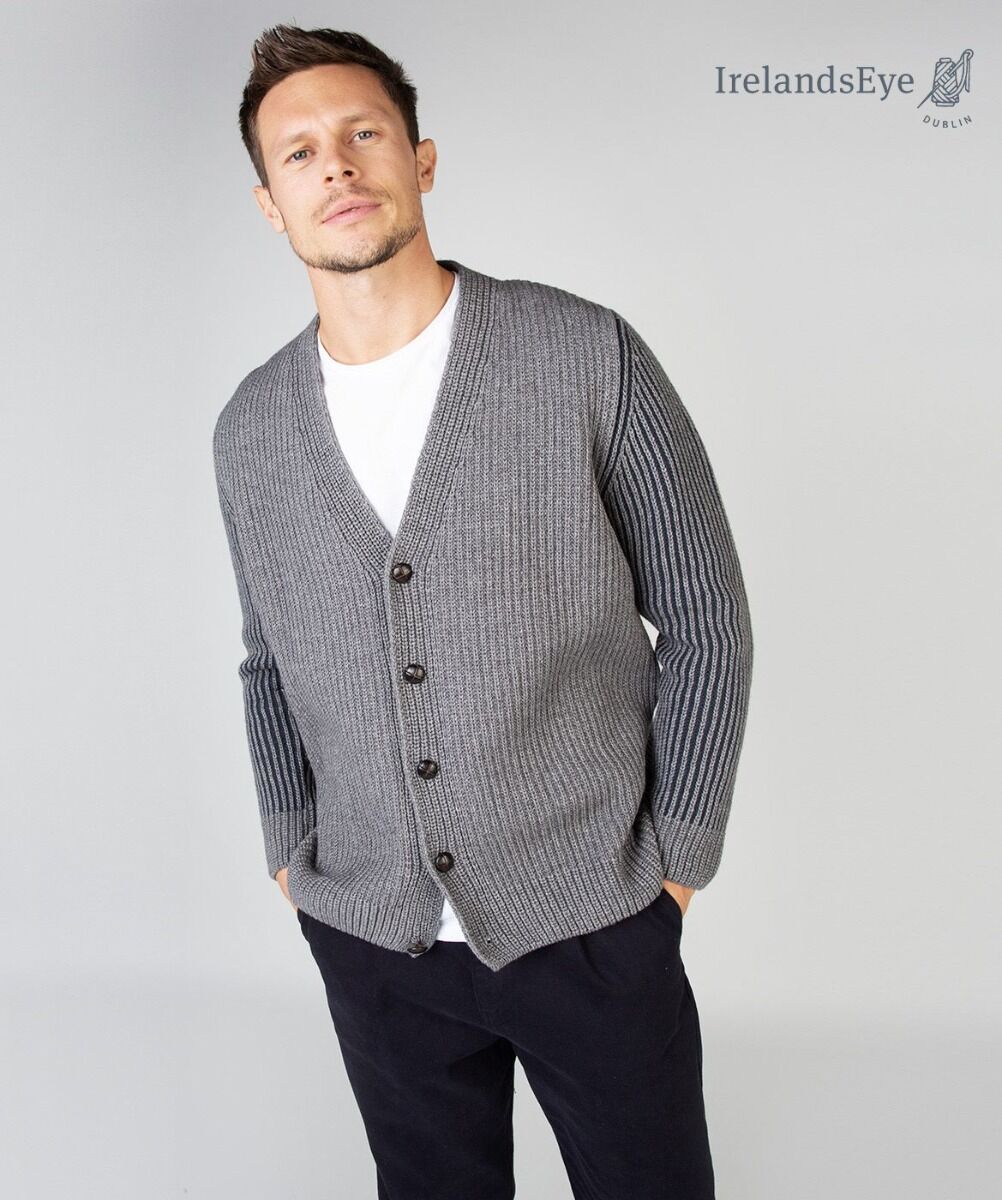 The pinstripe cardigan is undoubtedly the most beautiful, stylish, and flexible pick for men's lightweight summer sweaters.
Like ladies' "Killiney lightweight cardigan," the men's cardigan is as versatile — even beyond summer outings.
Material-wise, this sweater is also one of a kind. It is a blend of lambswool and organic cotton.
Overall, the pinstripe cardigan is the more aesthetic options for men to look sophisticated yet stunning.
Shop Lightweight Summer Sweaters with The Sweater Shop
Lightweight sweaters are not only stylish dresses for summer. They are perfect for the warmth and need for air too.
Plus, it can't harm to spice up your look for this year's summer.
So, have your pick from any of our recommendations for his and hers lightweight sweaters, we've got a wide range of affordable options in a range of high-quality, 100% Irish-made yarns, knits and colors for you to choose from.
Would you like to suggest an addition to the list? We'd love to hear your thoughts on what you think should be included above - embrace your inner fashion stylist and please send your contributions our way, we'd love to hear from you today!