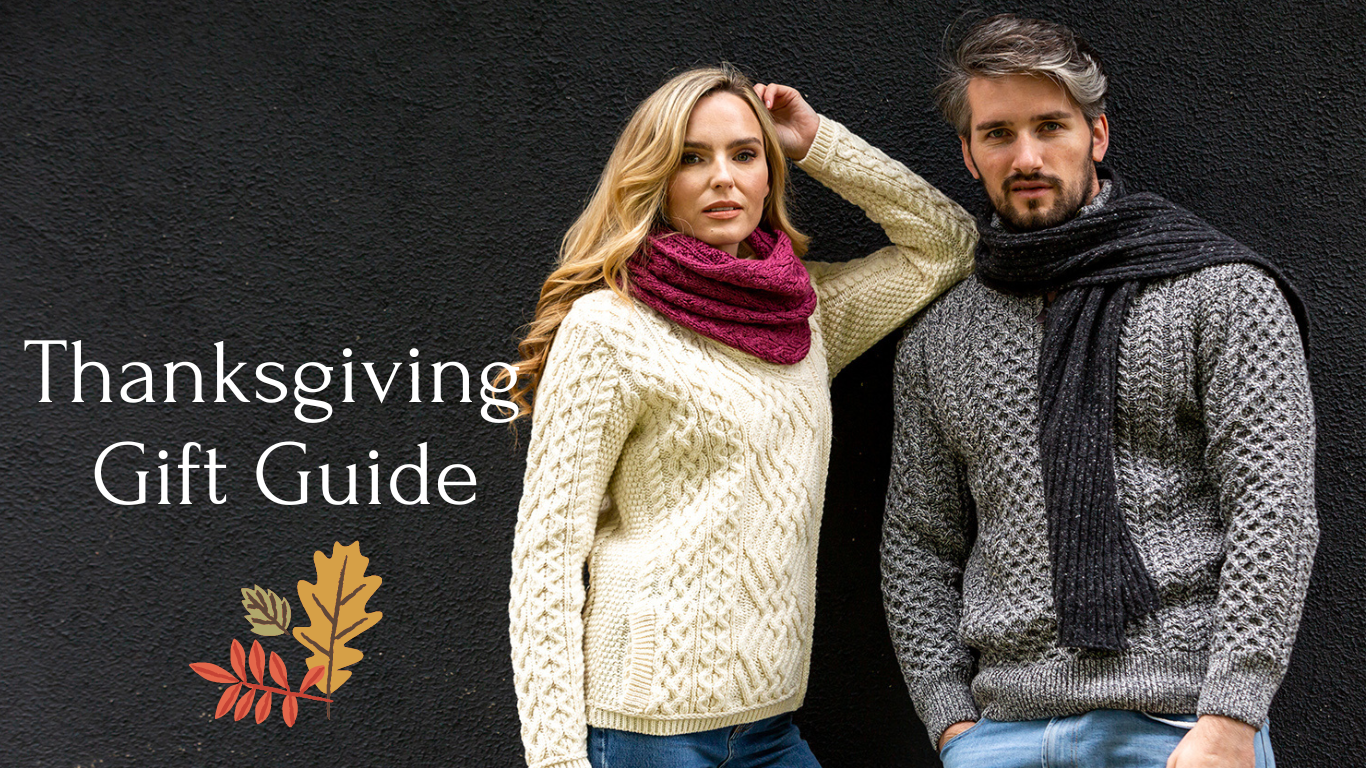 Top 5 Irish Gift Ideas for Thanksgiving
If you aim to send a unique Irish blessing this thanksgiving, picking the best with the holiday season fast approaching, we can all feel a lively atmosphere start to kick in. It's almost thanksgiving, meaning it's time to show our loved ones how much they mean to us. And whether we're converging for a family get-together or dialing in from afar, we can all agree that there is no better way to do that than getting them a surprise gift, bought with love!
Speaking of gifts, you may already be aware of the perks of shopping Irish. Whether from one person working from their garage or an established brand, Irish gifts seem to have the magic compared to competitors from international brands.
Be it a hand-knit cardigan with a background story or a hand-poured candle, one thing remains certain: it's more intriguing and superior to anything mass-produced. But given the countless Irish gifts to choose from out there, picking the best can prove daunting.
Luckily, that won't be a problem. This piece compiles a few notable Irish signature thanksgiving gift ideas that we believe are worth checking out. Let's get right into it!
Gifts for your loved ones isn't that straightforward, given the array of options available. But here are five ideas you might want to consider.
Irish Knitwear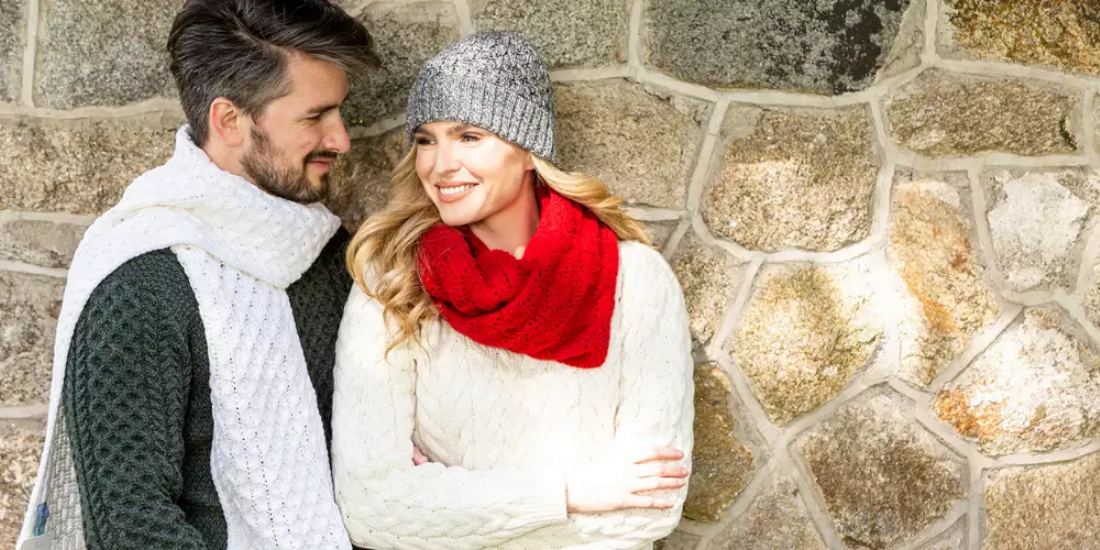 Ireland has long been famed for its exquisite knitwear. So why not leverage the incredible Irish history and pick a lovely worthwhile piece?
And suppose a classic cardigan isn't really your taste; there are still options for you from the many modern brands looking to introduce a modern twist to Irish knitwear.
Some tremendous Irish knitwear options to look into include:
Irish Wool Hat: This Erin Knitwear pull-on cap is nothing less remarkable. It has a beautiful cable pattern and comes fully lined to deliver the additional warmth one needs to get through a cold day. So, with this cap, your loved ones can showcase their Irish pride in a subtle yet stylish way.
Unisex Aran Turtleneck Sweater: Available in various hues, this unisex Aran sweater is a practical and stylish addition to any wardrobe. The quintessential Irish sweater has long been worn by both men and women and effectively keeps one warm during the cold season while appearing classy and fashionable.
Of course, we're not just here to plug our own wares in this guide and we're proud supporters of Irish businesses who excel in their fields, like us! Here's a whole host of other great ideas you should consider adding to your shopping list.
Irish Jewelry
The Irish jewelry scene boasts everything from handcrafted jewelry to modern jewelry, vintage jewelry, and more. So, whatever you're looking for, be it solid gold jewelry, marbled rings, or jewelry boxes, you'll find it.
Some excellent signature jewelry pieces to check out include:
A Dolmen Pendant: This is a one-of-a-kind sterling silver pendant that comes with an Irish dolmen hanging from a 46-cm chain. The pendant gets its inspiration from the legend of two ill-fated lovers, Diarmuid and Gráinne, who had to hide underneath a dolmen while being hunted by Finn MacCool.
The Celtic Cross: The Celtic Cross certainly cuts it among Ireland's most cherished emblems. These ancient stone crosses, with their distinctive middle ring, are available across Ireland. And so, it could make an ideal thanksgiving gift for anyone looking to show off their interest in Irish heritage.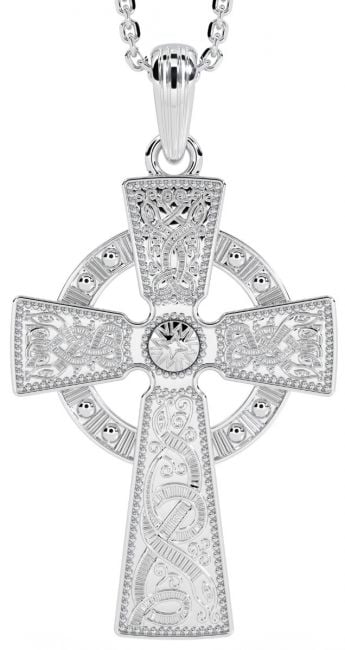 Irish Ceramics
It's pretty unbelievable that a chunk of clay and glaze can depict the sea, the wind, and the sheer raw splendor of a magical land. But apparently, it's possible; ask any potter in Ireland.
"There's a buzz about Irish ceramics; it has that link to nature," states Design & Crafts Council of Ireland's CEO, Karen Hennessy. "They're made from a place of practicality to be used as household pieces, not just to put on a shelf to adorn."
On that note, getting your loved ones some Irish ceramic for thanksgiving is a great idea. And if you're looking for a few recommendations, here are a few Irish ceramic pieces you can consider:
KaroArt Clay Planter: Made from stoneware clay by KaroArt, these handcrafted pots boast a black speckle and a lovely texture. They come embellished with images of woodland animals inspired by the artist's forest and heather-field excursions. The pots' decoration is applied with delicate colored slip paints, and the outside is left unglazed.
Celtic Dip Dish: This small Celtic Dip Dish is handcrafted in Omeath, Ireland, and features a triskele design interior and a celtic knot exterior. It also includes a 'handmade' maple knife/spreader with a small loop handle designed to enable it to stand upright.

For anyone looking to treat themselves to some salsa, pate, or humus, this little plate will come in handy.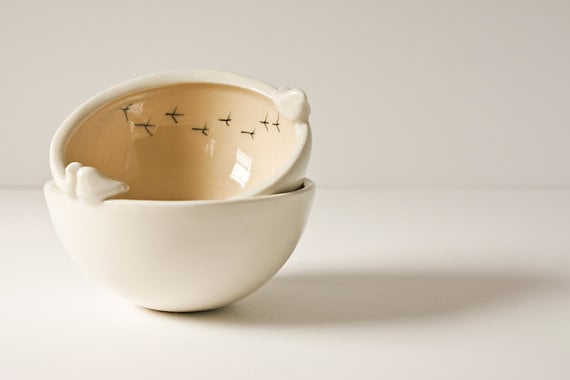 Irish Art

Ireland is undoubtedly rich in art, from middle age illuminated manuscripts to today's contemporary art pieces. And for your loved ones or even people who seem to have it all, a piece of Irish art makes the perfect gift for thanksgiving.
If you're on the market for a beautiful gift that'll brighten up any home, some remarkable Irish art pieces to consider include:
Framed Bronze Claddagh Art Piece: Made in West Cork by Rynhart, this gorgeous bronze Claddagh Irish artwork makes the ideal gift for any thanksgiving host or hostess. It's the artwork that would suit any Irish home, just like the Molly Malone statue in Dublin, another renowned piece by Rynhart.
Framed Ogham Wall Art: Over time, Ogham writing was found on ancient stones around Ireland—notches and lines were used for engraving words into stone. This gorgeous piece of Irish art depicts the Celtic Ogham signs for the phrases happiness, family, and love, making it the ideal thanksgiving gift for any Irish home.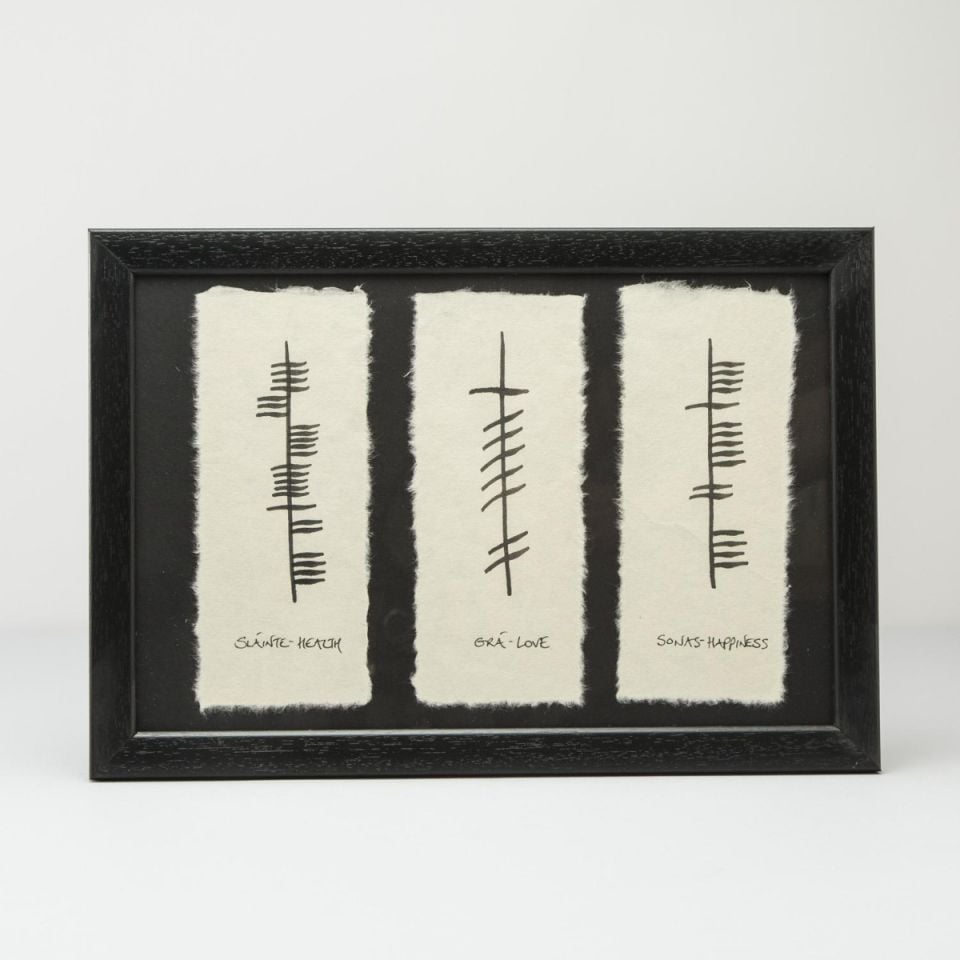 Irish Food
Thanksgiving evokes memories and images of food like no other holiday. Being a northward outcropping country, the Irish understand a thing or two about preparing the best thanksgiving foods that will delight your loved ones' taste buds.
Some notable Irish classic foods to try with your family and friends include:
Irish Lamb Stew: Although stew is a universal dish, the Irish lamb stew comprises Irish mashed potatoes and mutton, which have been vital food sources for hundreds of years. And the best part? There's no wastage since the soup comprises a fantastic blend of veggie leftovers and herbs.
Shepherd's Pie: When asked what they deem "comfort food," most Irish people will choose Shepherd's Pie. The dish features rich mashed potatoes, gravy and vegetables, and a tasty ground meat entrée, making it an excellent recipe for any family gathering. As such, it is an ideal traditional Irish thanksgiving gift for everyone to enjoy and the raw ingredients make ideal fillings for gift boxes that you may be making at home!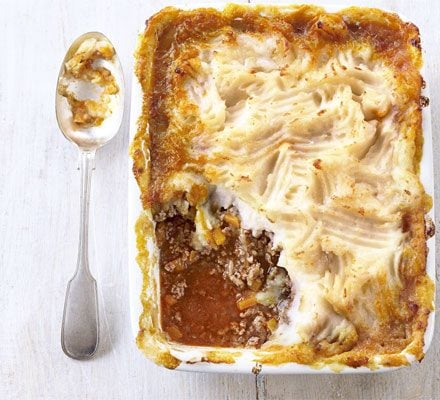 Guide to Buying Thanksgiving Gifts

Nobody wants to receive or give a bad gift, especially not on thanksgiving. However, finding the ideal present isn't as straightforward - it's more like an art form, and some people always seem to get it better than others.
If you're having difficulty thinking outside the gorgeously-wrapped box, here are a few tips to help you become a giver of excellent gifts.
Gift your loved ones what they want
When buying a thanksgiving gift for your loved one, you want something that says, "I came across this and immediately thought of you," or the recipient never forgets or thinks to get themselves. Although surprising your loved ones with thoughtful gifts has its advantages; there's much to be said for just inquiring about what they want.
Give meaningful gifts
It's worthwhile to try to find a gift with an underlying meaning or personal touch for both your recipient and you. After all, modest yet sentimental presents are typically the most meaningful.
Stay away from gifts that are too much hassle
Before purchasing a thanksgiving present, ask yourself: what would it take for the receiver to enjoy it? Do they need to go to any length for it? If that's the case, you might want to consider something else.
Let your gift be a surprise
Nothing beats the mystery of surprise when looking to gift someone. It shows that you were thinking about what to get them rather than simply asking for a wish list.
Quick tip - Gifting somebody a day in advance is one way to surprise them. It implies that you anticipated the day—in our case, thanksgiving—and were proactive about getting their breath away.
If you're on your travels or looking for some further inspiration on things to buy while on a trip to Ireland, we've got your back here at The Sweater Shop.
Add an Irish Twist to Your Thanksgiving
When it comes down to getting your loved ones a thanksgiving gift, the essential thing to do is be aware of your dear ones' needs on this day of blessings. That way, you simplify the process of buying them something remarkable.
Spot a need, discover an interest, and find something of high quality, surprising, practical, and meaningful to them. With the thanksgiving ideas and a gift buying guide above, you really can't go wrong.
If you'd like some further inspiration, please browse the Sweatershop collection today for all things Irish knitwear and let us help spice up your thanksgiving, our Autumn sale is now on, with up to 60% off a limited range of unique Irish gifts while stocks last, right the way through til Christmas.
And if you're reading this late, fear not, we've got an updated Christmas gift guide here to help ensure you don't miss out on the festive season entirely.
Happy gift shopping and we sincerely hope you choose a beautiful expression of gratitude, no matter where it's bought from!